5 top wine bars in Shanghai 2023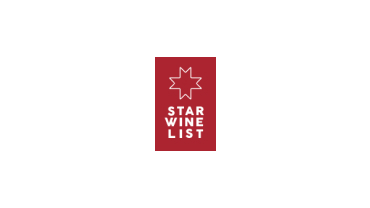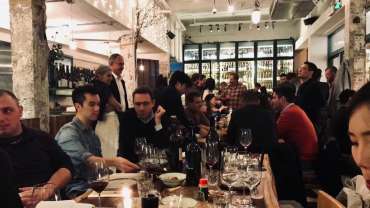 Great wine lists and good vibes – here's the guide to the wine bars not to be missed in Shanghai.
Phone: +86 131 6646 2642

Address: No 62 Xinhua Road, Changning Distrcit 新华路62号(永辉生活旁)

When you walk on the tree-lined Xinhua Road and come across this red and black coloured cafe with a counter full of croissants, Chausson aux Pommes and Tarte​ aux framboise, I suggest you stop for a break. And this is not just a small cafe and a bakery; as the name suggests, it is also both a grocery store and a wine cellar. When the sun goes down, Epicerie Caviste 62 transforms into a wine bar. Go inside, and on the left-hand side you'll find a small bar, and to the right, there's a wall of wine refrigerators. The food choices are not many, but all are traditional French dishes: the half-c...

Phone: +86 138 0184 8686

Address: 民耀路423弄10号-4临, Pudong, Shanghai

​A hidden place around the corner from Wanghangdu Road, located in an old Soviet-style house. The name comes from a wine made by the famous Barolo producer Giacomo Borgogno. This is a small, cosy and comfortable place to have a glass of natural wine, and on the second floor, you'll find a terrace where you sit as comfortable as being at home.

Phone: +86 21 6090 7075

Address: 376 Wukang Road, Xuhui District

​Pudao, meaning Wine Road in Mandarin, is a hidden place in the Wukang Road, within the area of the former French Concession. This combination of wine shop and wine bar was opened by wine distributor Summergate, and after being renovated in 2019 now has developed the wine selections to around 800 different bottles. Don't miss the terrace, where you can hang out and have a great time with your friends.

Phone: +86 136 3659 5172

Address: CN : 邮政编码322号, Anfu Road, Xuhui District, Shanghai

​RAC is a very cosy French-style café located in the French concession of Shanghai, specialising in crêpes and galettes from morning to late afternoon. There's always a lot of people here, so you can never get a seat easily. At night, it turns into a fancy natural wine bistro with a wall of wine refrigerators where you can choose the bottle you want. An even better way is to ask the staff to recommend a wine that will fit your palate. I like the long wooden table and the semi-open space. Sitting in the relaxed and natural ambience in the night makes me feel relaxed. Just share a bottle with y...

Phone: +86 21 5298 6130

Address: No.769-1 Yuyuan Road 愚园路769-1号

​This might be the hottest wine bar in town, and of course, it is a must-visit. Launched by two sommeliers (Jasper Sun and Sol Yang) who want to create an innovative place to let the culture of wine spread across the country.