6 top wine bars and restaurants in Uppsala 2023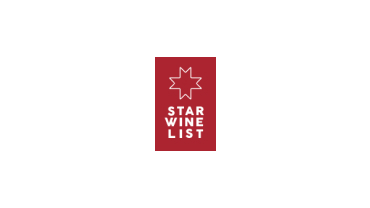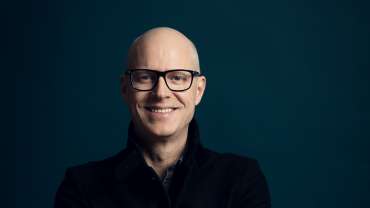 Anders Melldén is a well known Swedish wine writer who writes for Gourmet and SvD and teaches future sommeliers at Vinkällan. As a young sommelier, he started his career in his native Uppsala. Nowadays he lives in Stockholm but his ties to Uppsala are still strong. Join us in checking out his favourites in Uppsala.
Phone: +46 18 71 00 50

Address: Fyristorg 8, Uppsala

Hambergs is a classic in Uppsala, nowadays as much as place to buy fish and seafood as a restaurant. The wine list at Hambergs is very good with – obviously – lots of champagne and white wine to go with the maritime theme in the restaurant.

Phone: 018-580 20 00

Address: Odinslund 3, Uppsala

Next door to Domkyrkan in Uppsala, you will find Villa Anna, a luxury boutique hotel and fine dining restaurant. But do not let that intimidate you; everyone is welcome to the restaurant, and the atmosphere is sober but warmly inviting. The food is "reasonably" experimental and, above all, delicious and can be ordered à la carte or as set menus. To go with the food, most people drink the sommelier's well-chosen wine pairing menu, which offers many trendy wines. Do not miss the small but exciting list if you are a wine nerd. Here you can find nicely priced fine wines from large parts of the wi...

Phone: +46 18-15 01 51

Address: S:t Eriks torg 8, Uppsala

Jay Fu is the place to go if you want good food and good wines and when you are not afraid of a bit louder conversation volume. Relaxed and fun with a kind of American-Asian fusion dishes on the menu. Ask to get the wine list on the restaurant's iPad. It's not that huge but well-curated, and you can find American wines like Bond and Harlan and classic Bordeaux. If you want to eat, book a table, but there is also a bar where you can eat or just have a few glasses of wine.

Phone: +46 18-55 00 10

Address: Bredgränd 4, Uppsala

La Ruelle is situated on Bredgränd in the centre of Uppsala, and the duo who run the place have experience from Hambergs in Uppsala and Matbaren and Frantzén in Stockholm. This tiny restaurant offers simple but tasty snacks like oysters or charcuterie, but you can also eat a four-course well-cooked dinner. The small kitchen is located inside the room, and the food is fresh and vegetable-based. Next to the kitchen, there is also a Chef's Table suitable for one person (!). The wine list focuses on trendy French wines from, for example, Jura and Beaujolais.

Address: Drottninggatan 1, Uppsala

The combination of humility and world-class wines is what you get at Vinbaren in Uppsala. Here, owner Emma and the staff manage to present goodies not even the most refined wine man has heard of, side by side with luxury classics such as DRC from Burgundy. Many of the wines can be ordered by the glass. Vinbaren is a place where you can start the evening, or end it. There is also a risk that you will stay all evening, and fortunately, there are lighter snacks to order.

Phone: +46 70 312 35 56

Address: Olof Palmes plats 2, Uppsala

By the Glass List of the Year Sweden 2022

The restaurant Dryck & Mat is one of Swedish wine writer Anders Melldén's favourites in Uppsala: "Dryck & Mat is for the people who want to enjoy exciting wines from small producers, often more or less natural. The beverage and the wine list comes first and influences the menu. The food is excellent and suits the many wines that are served by the glass."