The Dublin wine guide to 13 great wine restaurants and wine bars 2023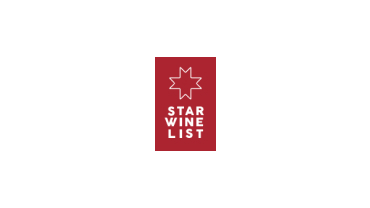 The Irish capital Dublin is the epicenter for wine in Ireland, and here you can find everything from small buzzy wine bars to adventurous wine restaurants. Here is the guide to the best spots in the city (and a few just outside of the city), selected by Star Wine List's ambassador Morgan VanderKamer.
Phone: +353-(0)1-548-6255

Address: Drury Street, Dublin 2

A buzzy wine bar in the city centre, located in a small space outside of one of Dublin's busiest parking establishments! Loud music sets the tone, and the wine list offers glasses from Beaujolais to California. Wine on tap is a focus here and you can find Matthiasson Sauvignon Blanc from Napa to organic Trepat & Xarel-lo Vermel. A small but hip place that you'll miss if you blink and, without a doubt, an energetic space where you can enjoy dishes from bone marrow to tuna tartare. (Editor's note: Star Wine List's ambassador Morgan VanderKamer consulted on the list for Amy Austin.)

Phone: +353 (01) 676 8986

Address: 22 Ely Place, Dublin 2

Ely Wine Bar is the original wine bar in Ireland. Established in 1999, Ely offers an extensive range of wines from across the globe. The wine program is led by Ian Brosnan, who delivers a wine list that accommodates no matter what you might seek for your wine glass. You'll find iconic wines from Henschke to ArPePe and everything in between. Located in the heart of Dublin and thriving, Ely is a must for wine drinkers, but you'll also find clever cocktails and Whiskeys on the menu.

Phone: + 353 (01) 557 1473

Address: 76 Benburb Street, Dublin

Fish Shop is tucked away on Benburb Street on the North Side city centre of Dublin. A small space with a bustling atmosphere, Fish Shop has a concise wine list with a glass of something for everyone. Ranging from Sherry to California Pinot and a growing interest in skin contact wines, there's your perfect match to cockles and fish and chips.

Phone: +353 (01) 660 2480

Address: 126 Leeson Street Upper, Dublin

Forest Avenue draws you in from its name alone. John and Sandy's restaurant was an immediate icon in Dublin and has always had a focused wine list to pair with its contemporary menu. From Austria to Spain you'll find a special glass or bottle. In its original identity, Forest Avenue was an open-plan restaurant with full views of the kitchen. In pandemic times, they evolved and became a grocer with a broad range of wines, including their own label. Since restaurant life has returned, Forest Avenue has evolved into a wine bar. The atmosphere, food and wine list reflect the talented team leadin...

Address: 29 Drury Street, Dublin

Want to people-watch while sipping something orange, natural or off the beaten track? Then the window seat at Loose Canon is the perfect match. You can snack on a delicious toastie, which Loose Canon is known for, or a cheeseboard. To finish, you can buy a bottle to go. Loose Canon is the perfect stop while taking a city centre stroll.

Phone: +353 (01) 670 4911

Address: 28 Eustace Street, Dublin 2

Monty's of Kathmandu in Dublin has a wow factor wine list. It is Champagne hefty, and you can have a Krug experience if you want to splash out. There is a Santa Rita-sponsored private room where you can experience a bit of everything, from flights to the underground caves of the best Champagne has to offer. It doesn't stop there; you can get from Alsace to China and many vineyards in between. All these wines can be paired with 'Nepal', Nepalese tapas.

Phone: +353 (01) 244 7344

Address: 26 Fenian Street, Dublin

Note was a welcome establishment to the natural wine scene in Dublin in 2022. An unassuming exterior leads you into a bustling wine bar, simply decorated with an engaging wine list, starting with Bugey Cerdon by the glass through to skin contact Palomino and more. There are a few bar seats where you can watch the action happen, but you just want to get a seat and have a bite to eat and start exploring the range of small producers and wines with a lot of heart.

Phone: +353 (01) 707 9786

Address: Piglet Wine Bar, 5 Cow's Lane, Dublin

Piglet Wine Bar, located in Temple Bar, has a broad range of wines with a particular focus on Italy and European wines. Start with a glass of Pineau des Charentes or a glass of German Riesling while you browse the extensive list of Italian gems, some with a solid few years of bottle age or large format Le Pergole Torte. Thibault is always forthcoming with a recommendation or a surprise of something worth trying. You can enjoy small plates or have your dinner while sitting outside on their terrace.

Phone: +353 (01) 475 8538

Address: 6 Aungier Street, Dublin

Etta is the sister restaurant and led the way for Uno Mas on Aungier Street in Dublin. Uno Mas is a must-try when in the city. Spain is the focus of both the menu and the wine list at Uno Mas. From Fino Sherry, Raventos Cava and Vermouth by the glass all the way through to some of Spain's finest bottles. Uno Mas delivers on atmosphere, food and service. The wine is the icing on the cake, and the overall experience is always memorable.

Phone: +353 (01) 559 4234

Address: 3 Terenure Road North, Terenure, Dublin 6W

David Gallagher created Green Man wines and has had continued success over the years, bringing great wines to the residents of Terenure and the Dublin trade. Dave has a solid team in place and has a broad wine business at Green Man. Starting with the retail shop through to a wine club, numerous events each year, and a walk-ins-only wine bar from Thursday to Saturday. When you walk into Green Man, you are in good hands and there is never a shortage of fine wines, quirky wines, and boundless knowledge.

Phone: +353 (01) 278 8516

Address: 22 Newtown Park, Newtownpark, Blackrock

Volpe Nera, located in Blackrock, Co. Dublin, offers a food menu and wine list that will keep you coming back for more. The range is broad, and there are knowledgeable people to guide you with their passion for wine. Dishes are inventive and flavoursome and lend themselves to the likes of Kumeu River, Lopez de Heredia, and, if you are lucky, Domaine Huet. Blackrock is a must outside of the city centre, and Volpe Nera is a great place to start.

Phone: +353 87 437 4278

Address: Cliff at Lyons, Lyons Road, Kearneystown Lower, Celbridge

Aimsir (Aimsir translates to 'weather' in Irish) came into the dining scene in Ireland with a giant splash. Within months of opening, they earned two Michelin stars and are all things Irish produce-driven. Their beverage program is focused and has all the right touches of prestige. Starting with the finest grower Champagnes through to bar beverages made with homemade syrups and endless creativity. There is an experience to be had here at Aimsir, from start to finish down to the last detail.

Phone: +353 (01) 802 9486

Address: 7 Church Street, Townparks, Skerries

Potager is the gem of Skerries, with a dinner and Sunday lunch menu on offer where you can explore the success Maire McHugh has had with her wine list. Few places have six sparkling wines by the glass and also feature wine produced here on the island of Ireland and Gravner. Local and sparkling aside, there is a precise, however broad range of enticing wine offerings from Baga to Assyrtiko. It is a wine list with no shortages of thrilling wines to drink.