The best Austrian wine lists in Belgium 2023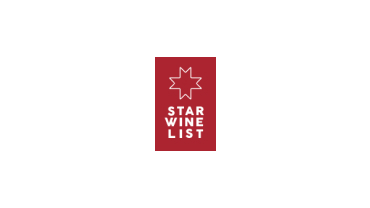 Here is the guide to the best spots in Belgium to drink Austrian wine. These venues were all finalists in Star Wine List of the Year Belgium 2023, presented by Austrian Wine. Check out all the venues and the winning wine lists!
The Austrian Wine Marketing Board is based in Vienna, and is a national service body for the Austrian wine industry. The aim is to strategically support, coordinate and maintain quality and sales.

Phone: +32 55 31 94 31

Address: Nederholbeekstraat 135, Maarkedal

Austrian Wine List of the Year Belgium, presented by Austrian Wine 2023

Paul de Pierre has a fantastic event location as well as a cozy and stylish restaurant. It is located in Maarkedal, a picturesque village nestled among the fields in the Flemish Ardennes. Paul-Henri is the owner, one of the best maître d'hôtels in Belgium and a very good sommelier. He is very passionate about wine and that has translated into an extensive wine list with over 1,200 references. In the restaurant, host Paul-Henri also values the experience and this ranges from decanting wine to opening bottles with port tongs. They recently won the famous Copa Jerez competition and thus serve,...

Phone: +32 051 62 64 62

Address: Rumbeeksesteenweg 300, Roeselare

California Wine List of the Year Belgium 2023

Address: Belfortstraat 29, Gent (New location) & Nederkouter 71, Gent

Newcomer List of the Year Belgium 2023

Ona N Arne. A lovely couple with a beautiful wine bar on the Nederkouter in Ghent. A second branch has just opened in the center of Ghent. The new location will have even more space for events, workshops, classes, and tastings. Ona was just named "Wine Lady of the Year 2023" in Belgium and her husband Arne should certainly not be outdone. Together, they have a unique project with two very cozy bars and delicious wines. ONA stands for wine with a message, as they put it themselves. They have made a nice selection of authentic wines made by smaller producers with a great passion for their craf...

Phone: +32 (0)11 525 525

Address: Grote Baan 9, Houthalen-Helchteren

Newcomer List of the Year Belgium 2023

Phone: +32 050 67 83 10

Address: Langestraat 159, Brugge

Sparkling Wine List of the Year Belgium, presented by Nyetimber 2023

Phone: +32 57 38 80 87

Address: Callicannesweg 16, Poperinge

California Wine List of the Year Belgium 2023

On the border with France in the village of Watou you will find the beautiful family restaurant Terminus. As the name of the restaurant indicates, this place is the last point before you enter France. Terminus started as a farm and border store and has grown into a restaurant known throughout the country. Today it's even more than just a restaurant with an amazing wine shop next to it. Terminus is known for its pure, simple, and delicious cuisine with a breathtaking wine list that draws wine lovers from far and wide. The man behind the business is sommelier Pieter Verheyde, who loves to shar...