10 great wine bars and restaurants in Milan 2023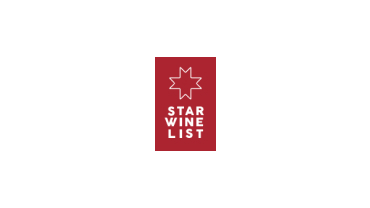 Star Wine List's Milan ambassador Cristina Mercuri describes the city as the most important metropolitan area in Italy. Here, she has created a wine lover's guide to Milan with her top wine spots in the city.
Phone: +39 2 2318 9915

Address: Viale Premuda, 44, Milano

A small and fancy wine bar with a small and cosy kitchen. You go there because of the huge wine list. It's so well made and rich that clients select their wine from an iPad. The majority of the wines focus on an organic, biodynamic or natural approach. The food is nice but quite simple; everything is made to emphasize the wines. Here I feel at home; the staff is always happy and gentle, and the good vibes are contagious.

Phone: +39 2 3103 9221

Address: Via Ceresio, 7, Milano

One of the most refined restaurants with probably the most amazing view of Milan. It's on the rooftop of the Ceresio 7 hotel, a luxury boutique hotel in the Isola area, in the northern part of the city. The terrace has a swimming pool, and drinks are served all day long. The restaurant is elegant, with brass, marble and wood, in a successful mix of persuasive colours and vintage style. The food is classic but with a modern twist, and the wine list is rich and diverse, with wines from iconic Italian and French regions.

Phone: +39 2 5410 7325

Address: Via Lodovico Muratori, 3, Milano

Cavallante is one of Milan's most historic wine bars, but it's a hidden gem that is hard to find if you don't know it. There is no sign on the front of the door or many social or internet indications. Sergio, the owner, is proud to keep his place far from the modern dynamics of social media. I go there often because I find a wide selection of wines by the glass. Also, the venue is full of bottles: you can look around and select the bottle you prefer. Everything is ready to be opened and served by the well-prepared staff.

Phone: +39 2 4953 6597

Address: Via Giuseppe Meda, 2, Milano

Contraste is the perfect wine and food experience in Milan. This restaurant embodies the pure sharp creativity of a chef, Mathias Perdomo, with the profound knowledge of a sommelier, Thomas Piras. The place is refined and sober, with bright lights and round tables. There is no food menu at Contraste: the consumer opens the menu and sees their face in a small mirror. The staff guides the experience, and the guest may decide whether to order a bottle from the comprehensive wine list, with a specific focus on French wines, or let the sommeliers do a pairing with wines by the glass. It's proba...

Phone: +39 2 6379 3837

Address: Via Castelfidardo angolo via San Marco, Milano

In the heart of Brera, Daniel Canzian has created this iconic and elegant restaurant focusing on a blend of Milanese and Veneta haute cuisine. Daniel Canzian is the last student of Maestro Gualtiero Marchesi, and here he has created a sober, chic and refined place where guests feel well-treated. Daniel Canzian is one of my favourite places in Milan, and I often go there just because of the wine list; it is not huge but made with care and attention to high-quality niche producers. The list focuses mainly on Italian wines but also has a nice range of French and international wines.

Phone: +39 2 3599 9080

Address: Piazza Erculea, 2, Milano

Exit is a small bistro in the very centre of Milan. It's focused on a short list of dishes that change according to the season, accompanied by a vast and varied wine list. The list focuses on small Italian and French producers and mainly organic and low intervention wines. The staff is really nice and friendly. It is a fancy and chic place, but the atmosphere is relaxed and welcoming. I love going there to try new niche producers from France.

Phone: +39 2 416886

Address: Via Privata Raimondo Montecuccoli, 6, Milano

The atmosphere at Il Luogo di Aimo e Nadia is contemporary and sober, with a total focus on the plates and the wines. The interior goes well with the professionally prepared dishes and the rich, profound wine list holding rare, old vintages. The wines are carefully selected from all over the world, focusing on Italian and French origin. There are exciting pairing menus with selected wines by the glass from origins such as Santorini or Slovenia.

Phone: +39 2 5811 1649

Address: Via Savona, 10, Milano

Langosteria is one of the fanciest places in Milano. The place has a warm ambience, with soft light and small tables. It's a mix of refined and trendy-chic atmosphere, frequented by business people and high-spending consumers. It's one of the most renowned places for high-quality fish, but it also presents a wide and diverse wine list. Waiters are well prepared and super gentle with the guests. I go there because of the top-quality raw fish and the vast selection of Champagne, my favourite pairing.

Phone: +39 2 8324 2444

Address: Via Molino delle Armi, 48, Milano

La Dogana del Buongusto is a classic, elegant Milanese restaurant focusing on regional cuisine and Italian wines. The wine list is wide and profound, with old vintages from iconic regions of Italy and France. I like this restaurant because here you can "play a game" with the sommeliers by choosing to drink the wines blind. If you guess the wine correctly, you don't pay for it. It's a nice and funny way to interact with the clients. There is also a great selection of Coravin by the glass.

Phone: +39 2 0994 6657

Address: Via Savona, 17, Milano

Modern, cosy, and with elegant colours and design, this wine bar in Milan distinguishes itself for the variety of the wines on the list; it has probably the most comprehensive range in Milan. From Italy to Chile and Napa, coming back to France. Different styles, focusing on modern orange and "funky" wines, are also available by the glass. The staff is young, energetic and well prepared.