Omer Dayan's 15 favourite wine bars and restaurants in Tel Aviv 2022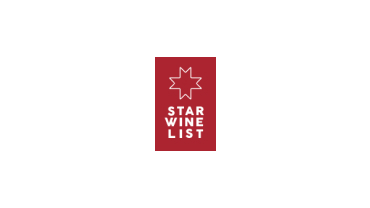 Star Wine List's ambassador Omer Dayan was born and raised in Tel Aviv, Israel. Today, he works in Berlin but still visits his home town several times every year. In this guide, he has selected his favourite wine spots in Tel Aviv – check it out!
Phone: +972 3-540-6680

Address: HaYarkon Street 59, Tel Aviv-Yafo

Bar 51 is located just next to the beach of Tel Aviv, and the nice cool sea breeze during dinner time is just perfect with a glass of wine. Bar 51 is one of those gastro-bars that put a lot of thought and effort into the food they serve, alongside warmth and simplicity. The wine list is changed every month to stay on top of the scene – and even try and lead it. One of my favourite dishes to go with the wines is the continuously changing cheese platter with unique and hard to find cheeses. If you are in the mood for something special, ask the team about the "off-menu" wines where you can dis...

Phone: +972 54-727-3443

Address: HaHashmal Street 5, Tel Aviv-Yafo

A wine bar that is a bottle shop or a bottle shop that is a wine bar – it's your choice when coming down to Bosser! Located near the very trendy Florentine neighbourhood in Tel Aviv, Bosser offers more than 200 different wines to sit and relax with. They only work with micro-importers and boutique wineries, so you can be sure that every bottle you choose is hand-picked by the team. The atmosphere is just perfect, and you can always meet new people to chat with. Pro tip: If you want some really unique wines, don't be shy to ask about the fridge in the corner; that's where all the good stuff i...

Phone: +9723-510-2923

Address: Nahalat Binyamin Street 36, Tel Aviv-Yafo

Located in a quiet neighbourhood, Brut Wine Bar is one of the most exciting places to visit in Tel Aviv. It is led by chef Yair Yosefi and chef Omer Ben Gal, and dedicates itself to creating a new Mediterranean food language. The wine list is updated frequently with a big Burgundy focus alongside Israeli wines. The combination of the food and the wine here truly takes you on a new adventure of hedonism.

Phone: +972 3-600-6863

Address: Frishman Street 73, Tel Aviv-Yafo

Giaconda – Wine Library in Tel Aviv was founded by Anat and Refa'ela, who used to study winemaking in New Zealand. During their studies, they learned about all the manipulation a wine could go through. With a total belief that this is not how wine should be made, they started to import the greatest names in biodynamic and natural winemaking. The bar doesn't have a wine list; you just pick your wine from the shelf. Since it is located in the central part of Tel Aviv, near Rabbin Square, makes it a perfect spot for a glass of wine after a day on the beach. Or why not stop by for a quick drink o...

Phone: +972 3-564-6100

Address: Montefiore Street 36, Tel Aviv-Yafo

Hotel Montefiore in Tel Aviv belongs to the leading hospitality group in Israel (R2M), and the restaurant offers implacable service with a fine dining atmosphere. Food is served for lunch and dinner with various glass selections. And don't worry, Champagne is always offered! The wine list, offers wine from many parts of the world, including emerging regions such as Georgia and Burgenland in Austria. There is a great balance between natural wines and the more classic, also with a great Israeli selection.

Phone: +972 3 516-9234

Address: HaShomer Street 4, Tel Aviv-Yafo

HaBasta is where all the hustle and bustle are happening, and a place considered the must-go spot for Tel Aviv's wine aficionados. It is located on a side street, just a few steps from the Carmel Market. The menu is changing daily according to what the market has to offer. The Basta team make sure that they are up to date with the latest wine trends, but they also stay classic. Basta has one of the most extensive wine lists in Israel, with rarities from Burgundy, self-imported sherry, a great selection of local and international digestives and more than 30 wines by the glass, changing monthly...

Phone: +972 3-774-4511

Address: Tchernikhovski Street 4, Tel Aviv-Yafo

Jus – Bar a Vin is your classical French wine bistro – with a Tel Aviv twist. Jus offers modern French-influenced cuisine with local ingredients. The dishes are perfectly wine-friendly and go well with the extensive wine list with over 250 different wines and more than 30 wines by the glass. The wine list focuses on boutique and small importers, emphasising natural wine, although top-notch classical producers can be found. If you go there, don't miss the fish confit, it's a true treat.

Phone: +972 3-620-6022

Address: Montefiore Street 17, Tel Aviv-Yafo

Oasis is located on the revitalized Allenby Street in Tel-Aviv. Chef Rima Olivera has been leading the restaurant for over a decade together with her husband. The two are long-time wine enthusiasts and decided to put their passion and private collection into the list with some truly aged gems (like the 76' Dom Perignon, 89' Hermitage by Chave, and more). Oasis offers a wide selection of wines by the glass thanks to a Coravin program that changes often. Here you find both classics from Bordeaux and Burgundy and more modern top-tier natural winemakers.

Phone: +972 3-644-7441

Address: מוזיאון, Sderot Sha'ul HaMelech 27, Tel Aviv-Yafo

Located near the Statues Garden of the Tel Aviv Museum of Art, Pastel offers lunch and dinner. Chef Gal Ben-Moshe (from Michelin one-star Prism in Berlin) leads the restaurant with a unique approach to Mediterranean cuisine. The restaurant offers both an à la carte menu and a set menu, accompanied by a wine pairing menu curated by the wine team. On the wine list, you find wine from all over the world by the bottle and many options by the glass.

Phone: +972 3-772-2730

Address: Yo'ezer Street 7, Tel Aviv-Yafo

SerenDPT is located in the allies of Old Jaffa and offers an Israeli wine experience. Working only with smaller local Israeli wineries, it's a great place to get to know the country's wine scene. There is no actual wine list, and the bottles on the shelf are continuously changing. Various wines are offered by the glass, from local traditional method sparkling to whites, reds and even local orange wines. In addition, SerenDPT offers various workshops with winemakers, oenologists and other wine experts.

Phone: +972 3 522-5005

Address: Derech Menachem Begin 23, Tel Aviv-Yafo

Taizu is a well-known establishment in the Tel Avivian culinary scene. The restaurant's design is unique, based on the five elements of the traditional Chinese philosophy and drives the food from the same grand region. The team at Taizu work hard to curate the best wines to match the Asian-influenced food. In 2021 they started to import Sake and Japanese wines themselves, and they have also dug deep to create the most extensive Riesling list in the Middle East.

Phone: +972 3-543-5555

Address: Nachmani Street 23-25, Tel Aviv-Yafo

The Norman Hotel is located on a side street next to Rothschild Boulevard. The hotel offers three different venues available to everyone, hotel guests and people just passing by – walk-ins are very welcomed. The wine list is available in all three venues. The Library bar is business-casual and relaxed, perfect for a quick cocktail or sharing a bottle with some bar snacks. If you like your wine with a view, then the Dining Rooftop is your place. Here you can enjoy a beautiful view over the neighbourhood alongside the Asian-Fusion menu. The Elena Restaurant is the main restaurant of the compo...

Phone: +972 6652303

Address: Ha-Khalutzim Street, Tel Aviv-Yafo

Tirza Wine Bar is the little sister of the well-known OCD Restaurant, offering a more casual dining experience and focusing on the wine (rather than the 16-course dinner at OCD). The wine list is vast, with more than 40 selections offered by glass changing daily. The Tirza wine team are up to any challenge and might open some of the bottles for a glass if you ask for it. The highly seasonal food selection offers great small bites alongside the wine. While in the season, the Charred Corn Bruschetta is a must-to try.

Address: Shlomo HaMelekh Street 2, Tel Aviv-Yafo

Winona Forever is located on the residential and quiet side of King George Street. The wine bar offers an outside area and some bar stool seating inside. Winona Forever is all about putting the wine in focus, with some delicious canapés and tapas courses to go with the wines. The wine list is evenly divided between natural wines, new emerging regions and classics. A decent number of wines are offered by the glass, alongside an ever-changing wine list. The atmosphere is very relaxed and highly recommended for a casual night out when visiting the city – or your "go-to" if you live nearby.

Phone: +972 3-624-9249

Address: בניין אלקטרה, יגאל אלון 98, תל אביב

Yaffo Tel-Aviv is a long-time establishment in Tel-Aviv, owned by one of the most influential Israeli Chefs, Chaim Cohen. The restaurant is located on the eastern side of Tel-Aviv, with a clean and elegant design. The wine list offers a great selection of local wines, with some self-imports sold exclusively at the restaurant. Chef Cohen is a long-time Bordeaux and Syrah lover, and the wine list reflects that affiliation with some aged, rare Bordeaux and a great selection of Thierry Allman.