Somms: Work alongside with the top somms at La Paulée Nordic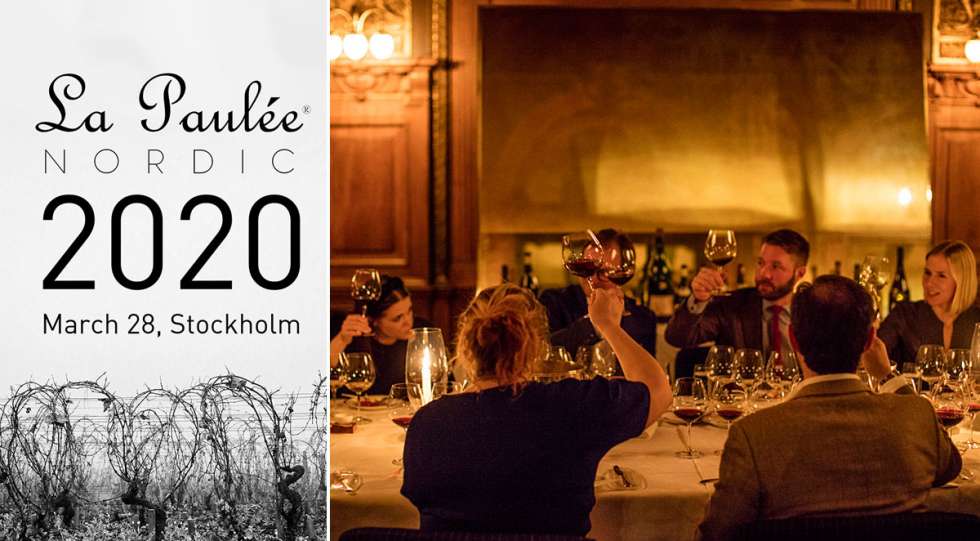 Take the chance to work with an amazing squad of sommeliers from all over the world – including Rajat Parr, Daniel Johnnes and Ryan Mills Knapp – and build your network with high-end wine collectors and winemakers, at La Paulée Nordic 2020 in Stockholm.
On March 28, 2020, La Paulée Nordic will bring together wine lovers from all over the Nordic countries to Stockholm for a true celebration of Burgundy wines, with tastings, seminars and a spectacular gala dinner as the culmination of the event.
La Paulée Nordic attracts our regions' top wine collectors, tasters and drinkers, journalists and bloggers, and some of Burgundy's finest growers. And, of course, we'll have some of the most renowned wine professionals working the event itself, from the Nordics as well as some friends from the US, including Daniel Johnnes, Rajat Parr, Ryan Mills Knapp and more.
As a bonus you'll also get to work with, and try, some of the rarest wines coming out of Burgundy: among the already confirmed participants, you find superstars Jean-Marc Roulot of Domaine Roulot, Pierre-Yves Colin-Morey of Domaine Pierre-Yves Colin-Morey, and Alex Moreau of Domaine Bernard Moreau.
You can choose to work the daytime grower tastings and the evening gala dinner, or the gala dinner only. All events will take place on Saturday 28 of March. If you are interested in taking part in La Paulée Nordic 2020, send an email to jonas@lapauleenordic.com to get more details.
La Paulée
La Paulée is a Burgundian celebration held at the end of the grape harvest each year. This is the third edition of La Paulée Nordic in Stockholm – a celebration of Burgundy wines for the Nordic countries. The event is a collaboration between founder and sommelier Jonas Sandberg - former sommelier at Fäviken Magasinet, now sommelier/owner at award-winning​ Stockholm wine bar Folii, Béatrice Becher – Swedish and Nordic Sommelier Champion, President of the Swedish Sommelier Association and also sommelier/owner at Folii, and Daniel Johnnes' La Paulée de New York.
Published 29-November-2019
News / Stockholm