Gezellig's Teppema: "Know your stuff and don't bullshit"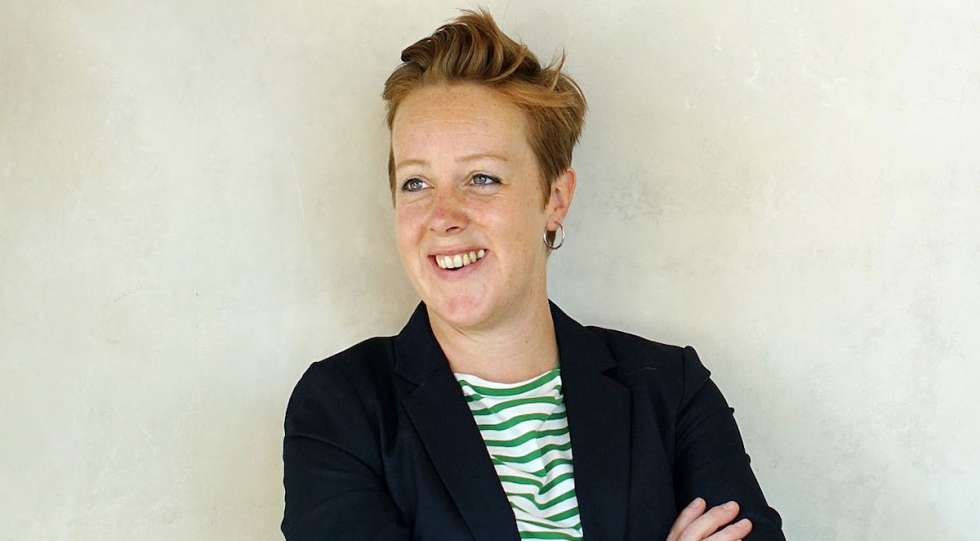 New restaurant and wine bar Gezellig – a Dutch word meaning an atmosphere, allowing good times to happen – recently opened in Holborn, central London. A collaboration between three long-standing industry friends, chef Graham Long, and sommeliers Wieteke Teppema and James Comyn, it's already a popular spot with both the trade and consumers. We popped in last week for a few glasses with Wine Director Wieteke.
Tell us a bit about your career so far and what you're currently doing?
"I have been treading the boards for a long time. I started as a commis sommelier job at one of the restaurants at Harvey Nichols back in 2005. From there, I moved to The Square, The Ledbury and Viajante. I wanted to see the other side of the fence and learnt the trade side of the wine business at Roberson Wine and Howard Ripley. Having now opened a restaurant, I feel like I've come full circle."
How would you describe the list at Gezellig in a nutshell?
"A list of loves. It's a combination of off-the-beaten-track varieties that provide great value and interest as well as icons of the wine world with suitable bottle age. The wines are priced to drink; nothing is there for decoration."
How many people do you have in your team?
"Front of House we are ten people including commis, bar team and receptionists. Everyone gets wine training – we tend to cover one or two wines at each briefing."
When you're writing a list from scratch where do you start?
"Riesling, of course! Writing this list, I focused a lot of time and energy on the £25 - £50 range. I wanted to have a list that provided great wines, fairly priced – each bottle I would be happy to drink myself, particularly the house wines."
A lot of restaurants and bars claim to regularly change their list, whereas, in reality, this isn't always the case. Do you think it's important to do so? Is it difficult to maintain a list that frequently changes?
"It depends on how big the list is. If you have something that fits on one A4 sheet of paper – changing wines more often would be good. For larger lists, you are giving yourself a lot of unnecessary work. My list is 300 bins. We sell a lot of wine, and there is a natural rolling over for fine wines in particular. For the sub £50 wines, there is enough choice for it to stay steady – it gives the guest a chance to come back to a bottle they particularly enjoyed and gives staff the chance to familiarise themselves with many different wines."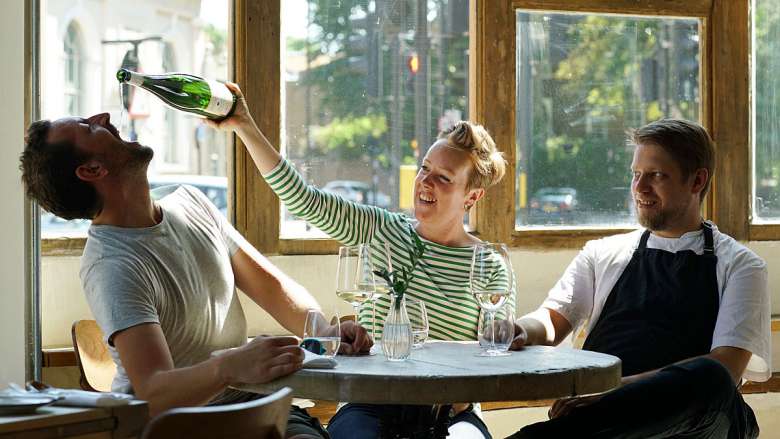 Do you think it's important for the kitchen team to be familiar and knowledgeable about the list and wine in general as the Sommelier team often are with the food?
"Knowing a bit about wine, how to taste and what your favourites are, is a life skill – it's something you can enjoy for the rest your life and take with you long after you leave the restaurant. Chefs have palates and tend to be very good tasters – so yes, a little knowledge is a good thing."
Wine pairings - do you like them and do you choose them when you dine out?
"I know this is sacrilegious for a sommelier to say, but I hate food and wine matching. No doubt that some combinations are heavenly and should not be messed with. Generally, though, I tell guests to eat what they love and drink what they love, as you can't have both in your mouth at the same time anyway!"
Challenges (or advantages) of writing and maintaining a great list in London?
"London is not confined to a particular style or country of wine; we easily get access to some of the world's most interesting wines, and there is a ready audience to enjoy the whole scope. The challenge these days is keeping wines fairly priced for drinkers while balancing the costs of running a restaurant."
How do you think London compares to other cities for drinking wine?
"London is a great city of wine drinkers and always has been, ever since they started calling it Claret back in the days of yore! We can easily try iconic wines with age and be open-minded enough to try varieties and regions that are unfamiliar because it's all available."
Three things that make a good wine list?
"Provide value at each price point. Be easy to read. Have loads of Riesling!"
Any pet hates about wine lists?
"I hate blackboards – commit and print it on paper."
What's better - writing a list you love or a list that covers all bases?
"Definitely a list of loves! A jack of all trades list is necessary in certain circumstances, but as an independent restaurant for wine lovers, a list of wines we feel passionate about is crucial."
Three favourite places to drink in London?
"10 Cases, Hunan and Noble Rot."
Biggest mistakes you've made as a sommelier?
"There are a number of spectacular mistakes. One I particularly regret was dropping the BYO bottle of Lafaurie-Peyraguey 96 of the Wall Street Journal reviewer. He came in to review The Square back in the day, and I fumbled and smashed the bottle on the floor – I replaced it with a 99 Yquem instead. He told me I could break more of his bottles if I wanted…"
Most annoying traits of customers ordering wine?
"Bottle upside down in the ice bucket… hideous."
What makes a good sommelier?
"Listen to your guest: get them a wine they love at a price they feel comfortable with. Know your stuff and don't bullshit."
Your favourite London sommeliers?
"Jan Konetzki at 10 Trinity and Katie Exton at Lorne restaurant."
Big List or Short List?
"Bigger is better."
Three wines people should always have in their fridge or on their rack?
"Any Madeira, a Riesling Kabinett and a crunchy Pinot Noir."
And finally, you have a magnum of your favourite wine in perfect condition. Who – dead or alive - would you share it with?
"Roald Dahl. Notorious wine drinker and can tell a good story... I would also make sure I had a back-up magnum."
Check out the Gezellig wine list by clicking the link below!