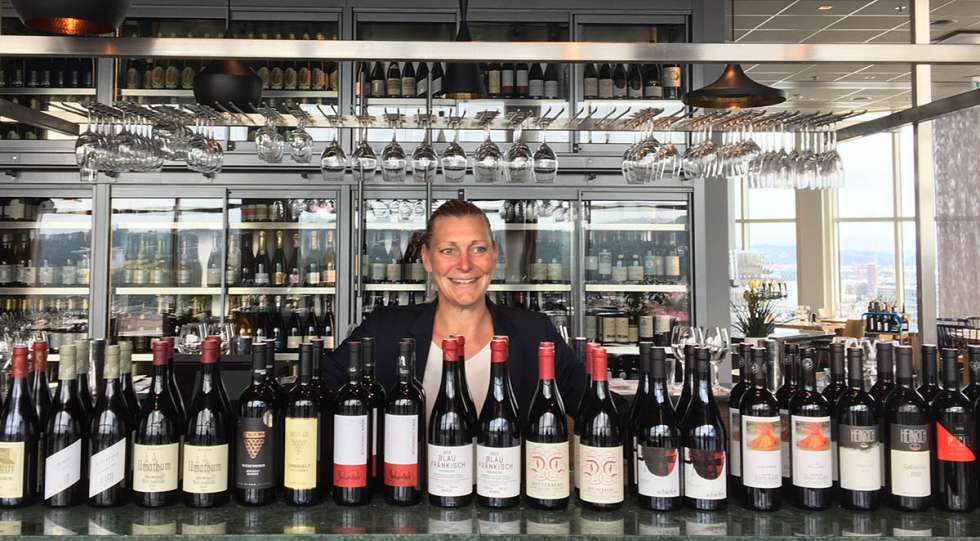 Upper House is the luxury hotel and fine dining restaurant at the top of one of the Gothia Towers in Gothenburg. The ambitious restaurant opened in 2013 and got its Michelin star in 2015.
"It is important to set ambitious targets, if not I think you can become too lazy," says Helena Wolff, sommelier and Beverage Supervisor for all of Gothia Towers and Svenska Mässan.
The wine list at Upper House lists nearly 500 wines from 14 wine countries, all the way from Argentina and Australia to Germany and Austria. But the heaviest sections belong to France and the USA. Chardonnay specialist Kistler has more than 25 listings.
"The idea from the start was to have quite a lot of USA and match them against classical wine regions in the old world. We had American Pinot Noir and matched it against Burgundy, Napa Cab vs Bordeaux and so on. It was a bit of a twist to have the US vs the Old World. Now it's become more of having very good wines, a lot of quality in all positions, to have a fun wine list with decent width. For example we list Argentina, Chile and New Zealand," Wolff says.
Upper House works with 15-20 wine importers and clearly manages to pick the top wines from most of them. The wine list currently has producers and wines like Keller G-Max, Raveneau and Dauvissat Chablis, DRC La Tâche 2013 (for 11900 SEK!), Clape Cornas, Vega Sicilia, Screaming Eagle, Luke Lambert and Domaine de la Côte.
"The idea is not for us to have a cellar for storage with 15 vintages, but we have been able to find good stuff in a short period of time. You have to taste a lot and know which importers carry what," says Wolff.
Read more about Upper House, browse the wine list and book your table here.
Published 25-Jan-2018
News / Gothenburg