Producer profile: Stefan Steinmetz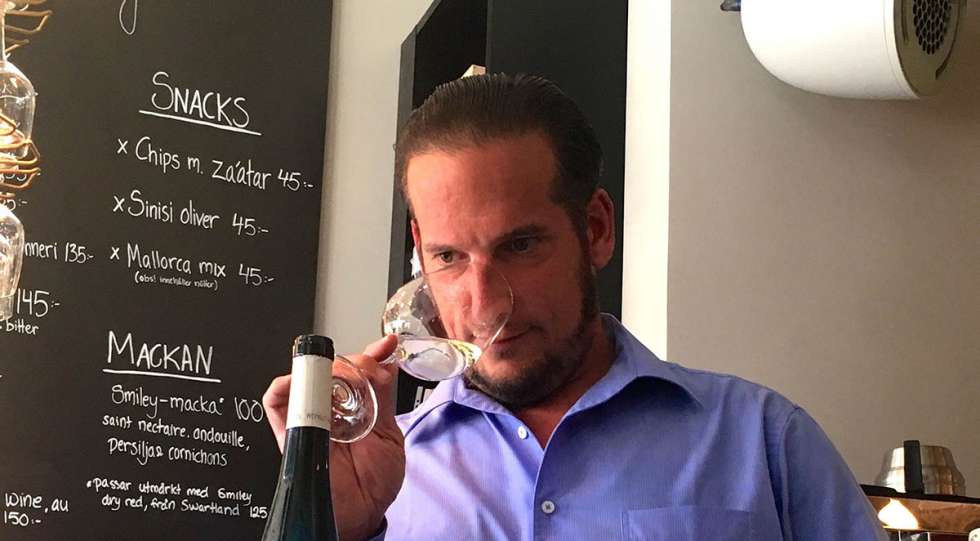 Riesling true to the terroir – this is the goal for Stefan Steinmetz, one of the guys to keep an eye on in Mittelmosel. His secret? Disturbing the wine as little as possible.
Stefan Steinmetz took over the reins at the family winery Günther Steinmetz when he was only 18, as his father died in a heart attack.
"Immediately I threw out every modern machinery my father bought in the 80's," Stefan Steinmetz said during a visit in Sweden recently.
Günther Steinmetz owns vineyards around the village Brauneberg, where the soil is rich in slate – of all kinds. One patch is different to the next. The slopes are so steep that tractors are out of the question. Steinmetz grows 14 hectares of vines in different plots, like Brauneberger Juffer, Piesporter Goldtröpfchen, Mülheimer Sonnenlay and Kestener Herrenberg. The main grape is Riesling, but there are also some red varietals: Pinot noir, Pinot meunier, Dornfelder and Merlot.
"Remember that Mosel was a red wine region long ago," says Stefan, who likes to hold on to the tradition.
Last year he planted a small plot with 20 different red varieties in a field blend, just to see how it works. His ambition is that every plot and vintage should be reflected in the bottle. Some wines have more residual sugar than others – but you will always find the Riesling trademark of vibrant acidity.
The vineyard work is also organic.
"We haven't use pesticides or herbicides for 30 years, and regarding sulfites, we use as little as possible. Too much and you affect the taste."
The fermentation stops naturally at around 11-11.5 degrees alcohol, but there is one wine that Stefan prefers to stop when it still has 20 grams residual sugar – Brauneberger Juffer Kabinett 2015. It is a beautiful creature with a marked taste of saffron.
"I think it comes from the soil from the plot at the bottom, Hauseläfer. There it's mainly slate with some gravel and white stones. It is quite powerful."
In some parts of Mittelmosel, phylloxera never reached the vineyards. Günther Steinmetz has a few parcels. Their Veldenzer Grafschafter Sonnenberg Alte Reben 2016 is from 70 years old vines, on their own roots.
"With their own roots you get more concentration. Not more powerful or opulent, just more tight."
Several of the wines are aged in 1000 liter oak casks.
"Riesling is a fragile variety, but big old vats works. For sweet wines it can be okay with barriques"
Stefan is very keen on maintaining the personality of the grape. That's why he is a bit skeptical of wine makers who experiment with orange Riesling.
"Many are jumping on this train nowadays. But again, this is not suitable for Riesling."
But, Stefan would not be Stefan, if he didn't also give it a try… but he choose other grapes.
"I try to macerate some pinot blanc and pinot gris. Ten days on the skin to preserve the fruit. Let's see…"
To find the wines in restaurants and bars, try our wine search above, or click here: Steinmetz.
Published 17-May-2018
News / Sweden