Norwegian restaurants the latest target of fine wine thefts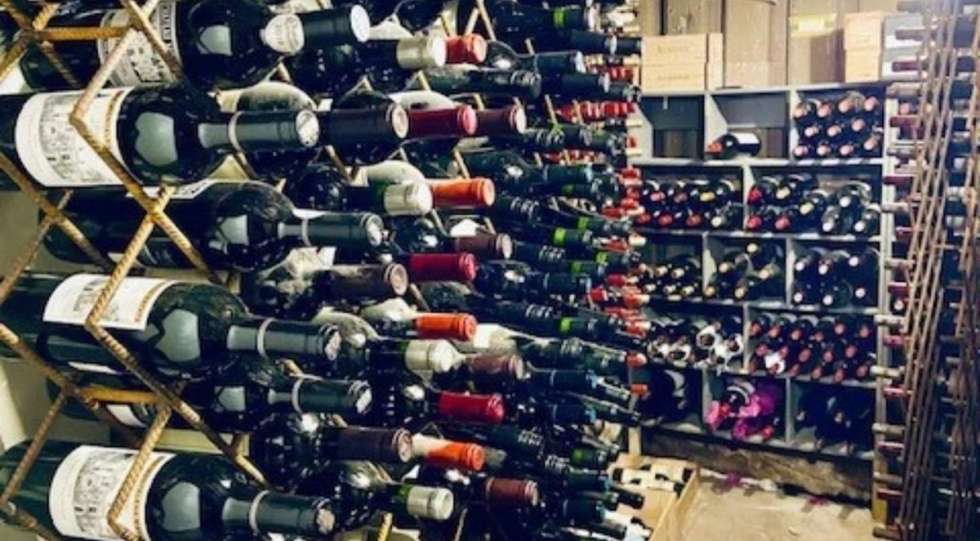 Top fine wines have been stolen from Norwegian restaurants. These are only the latest in a string of fine wine robberies.
As fine wine prices rise, wine thieves are becoming bolder. At least two, and possibly three, restaurants in Norway have had their fine wine stocks targeted in the past month.
One of them, Tollboden Hotel & Restaurant in Kragerø, suffered two break-ins, on 19 and then 22 November 2022.
"Some of the wines that are missing are, for instance, several bottles of DRC La Tâche, Mugnier Musigny and top Bordeaux, such as Mouton-Rothschild and older bottles of Château Palmer," Francesco Marzola, Nordic Sommelier Champion 2018, told Star Wine List. "We're still counting how much it's all worth."
He added that the police are investigating. "All our cellars are locked with electronic keys, and now we change all the locks for safety."
Marzola is the Head Sommelier at new restaurant Ambassaden in Oslo, which is part of the same group as Tollboden: Fredensborg Hospitality. Ambassaden will open in the first half of 2023, while Tollboden is about to close; Marzola has been helping with the wine.
Star Wine List has also been tipped off that at least one other top Norwegian restaurant has definitely been targeted in the same period, with a possible third restaurant robbery that's unconfirmed at the time of writing. The robberies follow the same pattern: the thieves head for top Burgundy wines, particularly DRC, Liger-Belair and Coche-Dury. And they seem to have inside knowledge of where the wines are, and what the cellar codes are.
Businesses elsewhere are also being targeted. In early November, rare Bordeaux and US wines were stolen from the warehouse of Kracher Fine Wine in Illmitz, Austria, according to magazine.wein, who said the thieves "knew exactly what they wanted to take. They had concentrated on particularly rare wines," with damages estimated to top six figures.
And in Sydney, a thief who entered a wine store in mid-November simply put a bottle of DRC under his jacket and strolled out.
All of this pales in comparison to the robbery of the 2-Michelin-starred restaurant Atrio in Caceres, Spain in October, 2021. In that robbery, just 45 bottles were taken, but with a total value of €1.6 million. The thieves—a man and a woman—were arrested in Croatia in July, after police spent nine months chasing them through Europe.
A fine wine crime wave
Prices in the fine wine market have been soaring into the stratosphere, with the top wines of Burgundy appreciating by 100% and above in 2022; today, a single bottle of Romaneé-Conti Grand Cru costs an average of €20,000 a bottle. Top wines from California, Italy, and Champagne have also risen in value, offering plenty of incentives to thieves.
Justin Gibbs, Deputy Chairman of Live-ex, the London-based fine wine exchange, says it's important that those who have been robbed don't stay silent. "Merchants share information," he said, "so it would make it more difficult for the person holding that wine to sell. You also have more eyes and ears on potential stolen goods, so there is a higher chance of recovery."
Marzola says he believes it will be difficult for the thieves to sell the bottles anywhere in Scandinavia because the news has been shared widely. "We have also been in contact with the major auction houses to flag the bottles that we are sure are missing so that it will be difficult to sell those by auction as well."
Unfortunately, he believes that these kinds of targeted thefts have been done "on commission, so I'm afraid that those bottles will end up in a cellar of the commissioner of the job."
On his Facebook page, Marzola said the cellar was insured, "but the value that those bottles have goes beyond the economics and it saddens the heart missing them."
With additional reporting by Andreas Grube
Do you know anybody affected by fine wine theft? Then let us know at [email protected]
Premium: Search more than 2000 wine lists in 35+ countries. Download an unlimited number of wine lists.