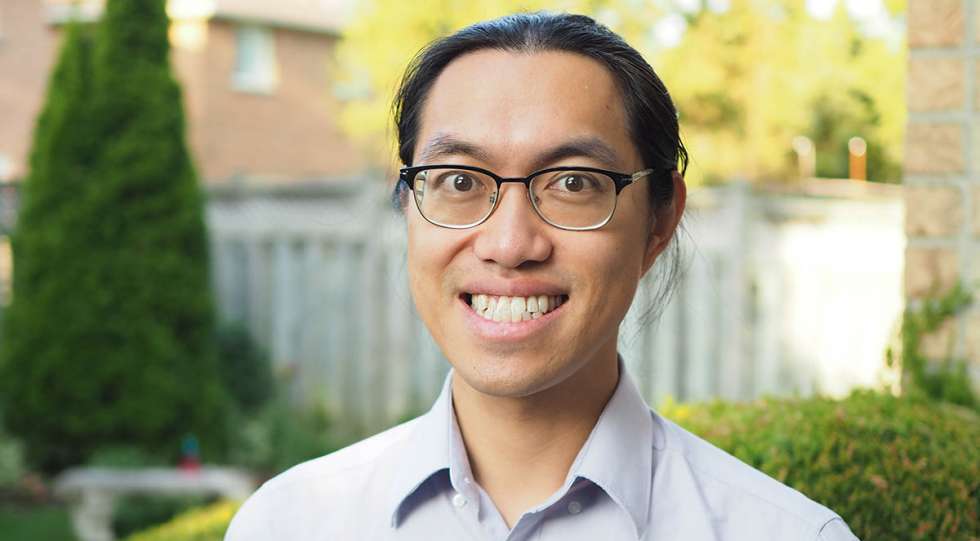 Toronto and Niagara are the first destinations outside Sweden for Star Wine List. We plan to grow with local expert knowledge to stay on top of developments, and our Ontario ambassador is Darrin Mak.
Darrin is a wine educator who has worked a number of years in the dynamic wine market in Hong Kong before coming home to Toronto with his wife and two children.
Welcome onboard Darrin – tell us, what is your background in general and in wine?
"Thanks guys, very excited to be here."
"I have held various positions in the trade, from wine service/management in a boutique wine bar to operations in an urban winery in Hong Kong.
The main thrust of my wine career comes from the wine education world where I served as the Education Manager and WSET Diploma Director for Asia's largest wine education centre. I am a WSET Diploma holder and Certified educator and helped guide other candidates through their studies. "
"Currently, I serve as the Cellar Manager at the Fine Wine Reserve in Toronto where I curate and care for some of Canada's top wine collections. In a previous life, I graduated with a degree in Food Science & Technology and spent some years in product development and organoleptic testing for companies such as Starbucks, President's Choice, & Cuisine Adventures."
What do you think of the wine scene in Toronto compared to Hong Kong?
"From a wine perspective, Toronto has been viewed as a mature market for some time. Wine drinkers in the city are very set in their ways and buying habits. However, I believe this is changing and that we are on a cusp of a wine renaissance."
"Hong Kong was Asia's main wine hub from the mid-2000s to early 2010s when we saw the effect of of the zero-VAT applied to wine. It was a very exciting time since every merchant, importer, trade association and auction house set up offices there. The wine flowing in, combined with the Chinese buying power and their thirst for knowledge created a perfect storm of trade, wine events, and expos. Nowadays, the excitement has died down a bit with more focus going into mainland China."
What are you looking forward to as our new ambassador in Ontario?
"I am very excited to see wine scene re-emerge here in Ontario. Historically, wine lovers could only rely on a couple of wine bars/restaurants to satisfy their needs. Today, we are seeing more and more venues pop up, backed by passionate owners/chefs who are motivated to bring in wines which are unique and share the stories behind the labels."
Is your favourite wine bar or wine restaurant missing?
Contact Darrin Mak and Star Wine List at toronto@starwinelist.com