London: Top team opens Gezellig in Holborn Town Hall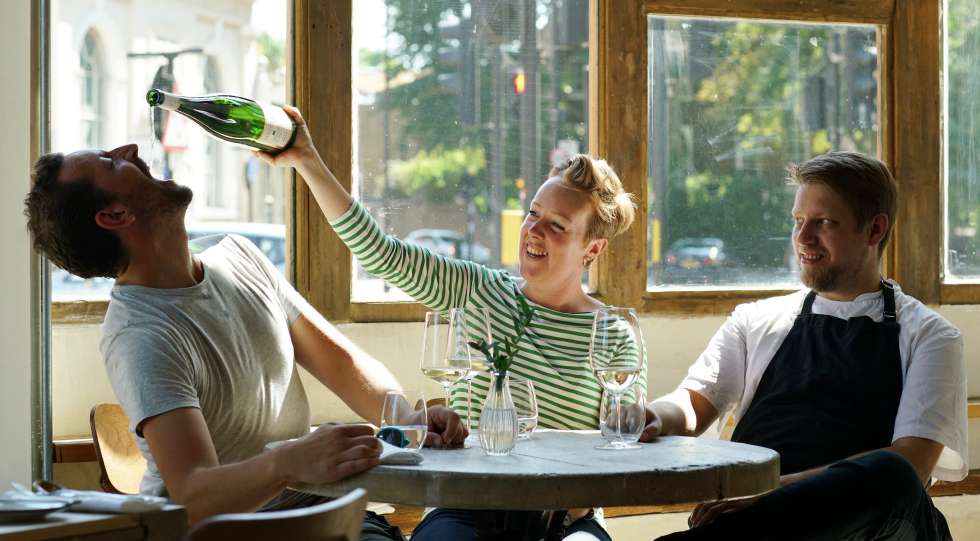 The much anticipated Gezellig is set to open in May by a quartet of London's top wine and restaurant talent.
Sommelier Wieteke Teppema, chef Graham Long and Front of House and former sommelier James Comyn have worked together at various stages and their CVs span many top London restaurants, including The Square, Elystan Street, Pied à Terre, L'Autre Pied and The Ledbury. Wine and food unite them – and a very precise shared vision for Gezellig (a Dutch term for an atmosphere that allows good times to happen).
Respected restaurateur Rebecca Mascarenhas (co-owner of Elystan St and Kitchen W8) completes the team.
It took a bit of time to find the right site in the right location, finally settling on the old town hall on High Holborn – or Midtown as they affectionately call it. With Noble Rot a few minutes one way and The 10 Cases the other, they're in fine (wine) company capturing the both the City and Soho fringes, not to mention creating a new route for an excellent wine bar crawl.
If we like a wine, it will go on the list
We popped in yesterday to have a chat and look around the site that's currently undergoing a full refurbishment. It's a big, smart space featuring distinct and cleverly sectioned-off areas plus two private dining rooms for 10 and 16 people. Upstairs is the mezzanine wine lounge with Chesterfield sofas and cosy corners, all looking down over the main restaurant and ground floor bar.
"We're all wine lovers, and our list will be priced to be drunk and enjoyed. If we like a wine, it will go on the list. If customers enjoy the classics from Germany, Burgundy, Piedmont and the Rhone Valley, then they will be delighted with our selections... the odd orange wine may also find its way onto the list. And we are looking at lots of fine wine too, but without the high price tags," Wieteke Teppema says about the opening wine list that will be approximately 350 bins long.
Graham's food is classically based and very wine friendly with influences from throughout Europe, and whilst elevated it will have tastiness at its core. In addition to the à la carte menu, there will be a set lunch at £25 for two courses, and the bar will offer a menu of snacks and small plates.
According to James, shared goals are crucial:
"We wanted to get together to create the food we like to eat, the wine we like to drink, and the relaxed atmosphere where we would be happy to spend all of our time. As much as Gezellig will be about great food, we do also want to craft a bit of a drinking den."
P.S. Gezellig is Dutch for convivial and cosy.
Gezellig – Hitting Midtown in mid-May! Holborn Town Hall, 193-197 High Holborn, London WC1V 7BD