London goodbyes for '18, hellos for '19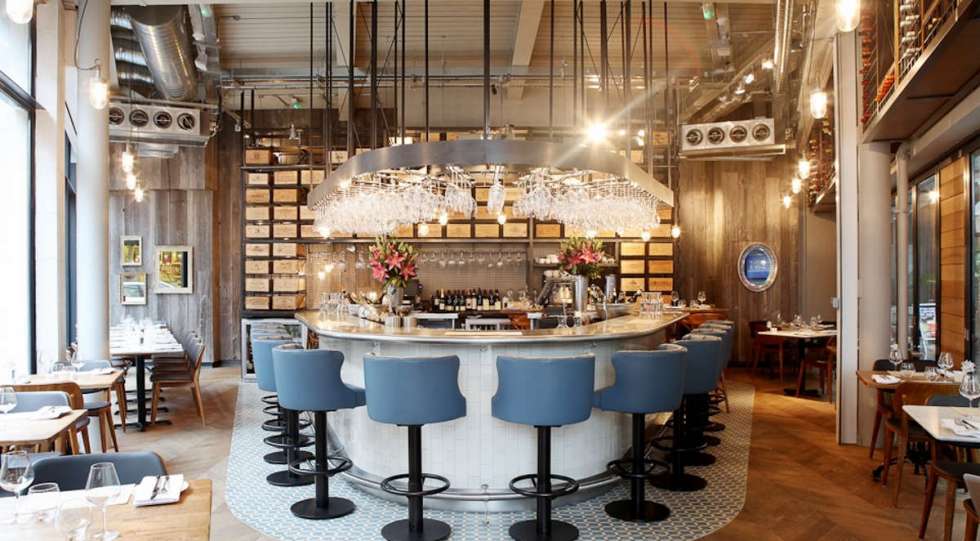 Unfortunately ever year brings some inevitable casualties. In London in 2018 we bid farewell to – amongst others - 28-50 Mayfair, Bonham's Restaurant and Fera at Claridge's.
The 28-50 group has been quietly disbanding, with the original outpost on Fetter Lane downing tools a few months prior to Mayfair. The third, and now only, 28-50 remains on Marylebone Lane but has been operating under new management since December 1st. The concept hasn't changed but there's no longer any involvement from original co-founders. We still have 28-50 Marylebone listed on here.
Bonham's the auction house is alive and well but new investment and ownership has resulted in a re-jig that sadly led to the close of the restaurant just before Christmas. A great shame, with top-notch cooking combined with a broad and deep wine list that also offered great value, it was one of the best places in town for a smart yet fun lunch.
Fera bowed out in style on New Year's Eve, after a decent innings of almost five years at Claridge's. Simon Rogan's New British, farm to table food re-invigorated the hotel restaurant bracket, powered with a list that was the first in London to give as much focus to small, sustainable, terroir-driven producers as it did to the big guns normally seen in five-star dining rooms. Fear not though, you can still head to Simon's independent restaurant Roganic on Blandford Street in Marylebone for more of the same, albeit in less grand surroundings.
It's not all doom and closure of course, with the usual roster of new openings for 2019 and plenty to look forward to despite whatever chaos the B-word causes. Some sort of Eleven Madison Park creation will be installed into Claridge's, alongside a new outpost of the hip NYC hotel Nomad in nearby Covent Garden/The Strand (all true rumours).
Lyle's are opening FLOR, a wine bar and bakery in Borough, right by the world-famous food market. Expect somewhere more casual than their flagship restaurant in Shoreditch but with the same rigour of ingredients, execution and natural leaning wine list.
St Leonard's in East London are heading west with a seafood-focused restaurant called ORASAY named after the Outer Hebridean Scottish island. The main list will around 60 bins, weighted towards Burgundy and Northern Italy, in addition to some older, rarer bottles at cash margin. Glass and carafe wines will be from taps and kegs to maximise freshness and minimise carbon footprint.
PEG will be a new snack-in wine bar from the hugely popular Noble Fine Liquor/P Franco/Bright stable who are rapidly spreading their good wines and good times across the whole of East London.
For something decidedly more bling, BOB BOB CITÉ are finally coming to Leadenhall Building aka the Cheesegrater. They've been threatening to open for ages now but it's looking good for 2019. As standard you'll be able to 'Press for Champagne' (of which there will be lots) as well as indulge in over 100 vintages of Armagnac and a serious back catalogue of Chateau d'Yquem – glass of 1866 anyone?
By Ruth Spivey
Published 05-January-2019
News / London