Laura Catena launches wine-first restaurant at Catena Zapata Estate in Mendoza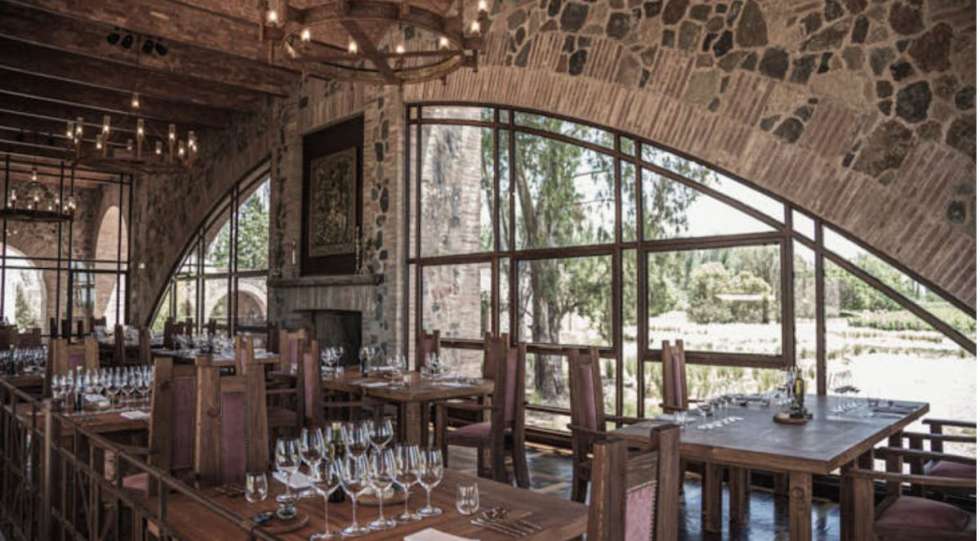 Laura Catena of Catena Zapata is known as a wine pioneer, from her work on growing grapes at altitude to her scientific studies of terroir. The Managing Director and fourth generation member of Catena Zapata in Mendoza now has yet another breakthrough project: a wine-first restaurant, on the estate.
Creating Angélica Cocina Maestra took three years, from conception through to construction of a space that echoes the Italian villages of the Catena ancestors. It began, said Laura Catena, as a distillery and then grew from there. She tells Star Wine List all about the project.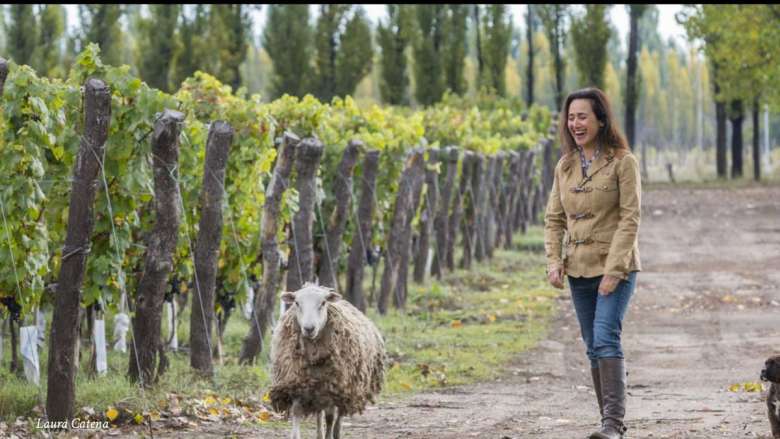 Laura Catena explains how Angélica Cocina Maestra came about
I never wanted to have a restaurant. I like a shot at being number one in things because I have this idea that a business is more sustainable if you are at the top of that business. Our idea with wine is to make the best wines in Argentina, wines that can stand with the best of the world. It's good to have this guiding principle, because everything you do — from where you plant your vineyard to what machinery you get for the winery, and what kind of people you hire, has to do with this vision.
We have the right people, we plant in places where sometimes there's a risk because of the cool climate, but there's the benefit from the better acidity and more sunlight. You get killed by frost every fifth year, but the years that you make it, you do something glorious.
I've always had this idea that I'm not really interested in a business where I can't be at the top. In terms of a restaurant for a winery, I always thought that it was very arrogant of winery people to say, "I'm going to have a great restaurant" because it's a very different thing to make food as to make wine.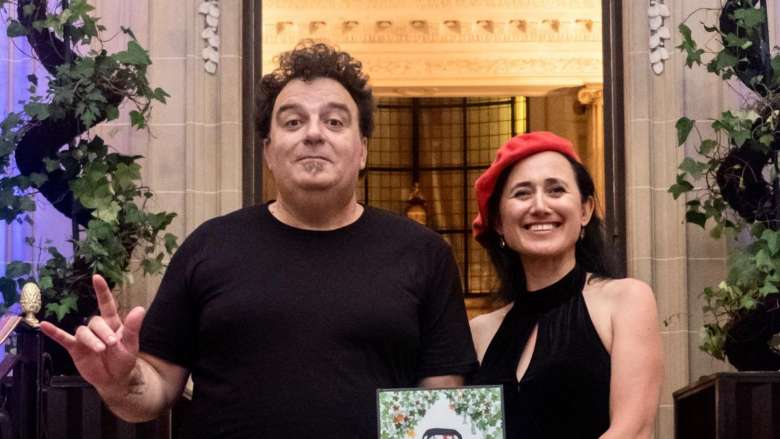 Alejandro Vigil, the winemaker with a restaurant
I have great admiration for what people do with food. I think it's such an art. Anyhow, I thought it was unimaginable that we could be among the best restaurants in Argentina at the winery. But that changed when our winemaker and his wife started this restaurant called Casa Vigil. His name is Alejandro Vigil. His wife's name is María Sanc, and they built a little restaurant in their garden. They had a fairly big property, so they were able to build a little more, and it became the number one restaurant in Mendoza. They collaborate with local artists, and they pick really cool art.
And I remember when our winemaker did this, I said, 'how are you going to still make our wines?' And he said, 'my wife's running it'.
They hired really good cooks. In a way, there is a skillset with wine and food that's somewhat similar. There's art, there's science, there's produce, and there's the quality of the ingredients.
Angélica Cocina Maestra is born
I agreed to do a restaurant and we made a deal with our winemaker that he and his wife would also run this restaurant. And so we opened the restaurant; the official opening was February 10th.
It's called Angélica. Angélica is my grandmother who I never met because she died in a car accident when my father was 18. She was the headmistress of the local school where my father grew up. There's a lot of storytelling in our family about her. The whole weekend, their house was filled with students. She was this very fierce educator. She really believed that education was the source of all progress for a country.
And so I said, we're going to call it Angélica Cocina Maestra. The meaning is 'master kitchen' but also 'teacher kitchen'.
The concept is wine first, so when we were creating the restaurant, I basically said: "I want this restaurant to be all about the wines." And [Alejandro Vigil] said, "oh that's fantastic, because that's exactly what I want."
People don't really know what they're about to get, food-wise. They're getting the wine, and then the food appears.
We decided that you would choose the wine first. Most people are slightly more interested in eating than drinking. Not me! Honestly, if I'm having great wine, I don't care a lot about the food. I could have French fries — hopefully good French fries — but I care less about the food. I'm sure most other people would like both of them to be fantastic.
I would say that 99% of the people coming to the restaurant pick the tasting menu with the wines. They could potentially just get the food and order a bottle of wine. Nobody's doing it because the list is so wonderful, and it's an experience.
One is what we call the Wine First menu. The food is listed in smaller print. People don't really know what they're about to get, food-wise. They're getting the wine, and then the food appears. We have one that's a picnic course. It's a flat iron steak and it comes cut into little pieces, and then you get the sauce and some fresh tomatoes that are just harvested. You get this beautiful small baguette made Argentine style, which is like a tortilla. It tastes so much better than any baguettes you've ever had. So you actually make yourself a sandwich. Then you eat your sandwich while you're drinking your wine like you're having a picnic.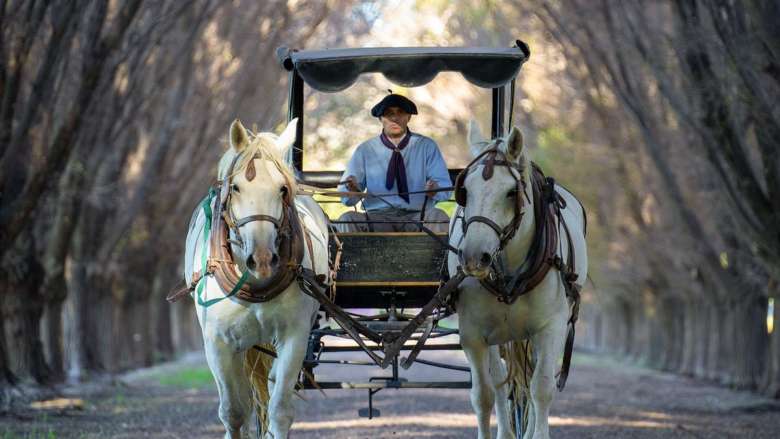 The art of wine hospitality
The main thing is to take time with wine and have people think about what they're drinking and, and honour their thoughts. When I train my staff, I always say, it doesn't matter how much somebody knows about a wine, everybody's got a nose and everybody's got a mouth, so really honour that person and see what they say about the wine.
Argentines are great people for this, because they're not judgmental people. The culture is anti-judgmental; it's terrible manners to tell somebody how to do something.
In Argentina, we have very technical somms, but I think most people are very aware, even in wine country, that people are here to have fun and feel exuberant. They're coming to our winery with all these expectations of having a great time and sitting there and drinking wine and eating food and enjoying the scenery. It's a hedonistic experience.
I have another menu which I'm really excited, which we call The Rollercoaster. And that goes from red to white to red to white.
I think the wine and food should be extraordinary, but I feel like a lot of places have extraordinary wine and food. You know, we are a good wine producer. The food is made by a great chef and their team. But the big difference is once you have that level of great food and wine, it's about the service.
Catena Zapata is the international sponsor of the By-the-Glass list of the Star Wine List of the Year 2023.
Premium: Search more than 2000 wine lists in 35+ countries. Download an unlimited number of wine lists.