Heaven 23 has the best international Austrian wine list 2021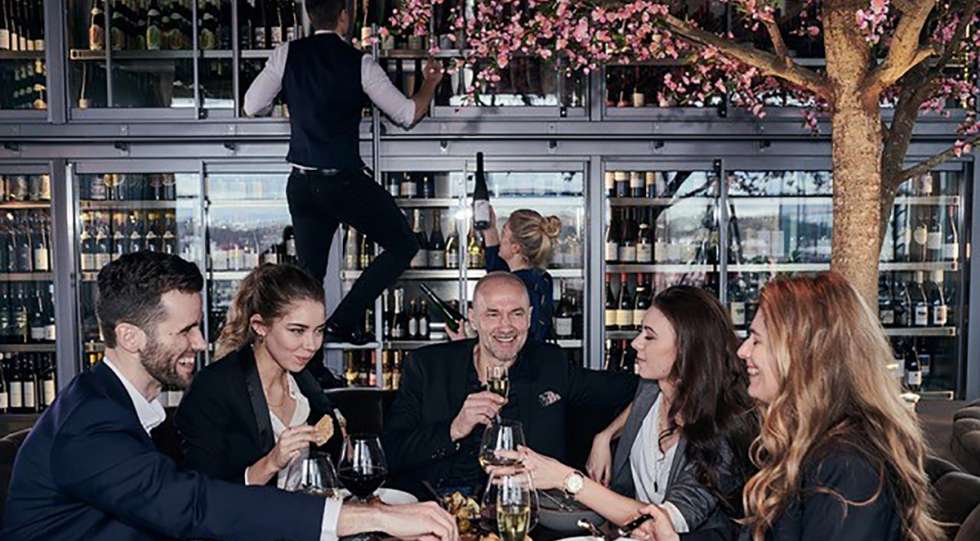 Heaven 23 in Gothenburg, Sweden won the category Austrian Wine List during the first ever Star Wine List of the Year International, presented by Austrian Wine.
"There are a lot of good Austrian wine lists around but Heaven 23 is really showcasing all of Austria, with wines from lesser-known regions and an impressive diversity of styles, for example with a huge selection of mature red wines," says jury member Marc Almert about the winning wine list.
Andreas Hiller, Head Sommelier at Heaven 23:
"We decided around 15 years ago that we wanted to focus on something specific, and we had quite a lot of discussions about it. We wanted to focus on a country with different styles of wines, also European, and we found that Austrian wines had both the diversity and the quality that we looked for. At the same time, we are able to surprise people with these wines."
In your own opinion, what makes you wine list stand out?
"I'd say that it's two things. First of all our clear focus on Austrian wine, but also the way we've chosen to present the wines, working with four categories: Exhibition, Old Masters, New Classics and Avantgarde in a somewhat pretentious way referring to a museum of art. But also illustrating it with humoristic drawings."
The competition was held online on 31 May and awarded the best wine lists from all our local competitions from our first international tour, held during 2020 and 2021. Did you miss the event? Then you can watch online now on our Facebook page!
The silver medalists in this category were:
Fitzgerald, Rotterdam, Netherlands
Geranium, Copenhagen, Denmark
GRAPES Weinbar, Munich, Germany
Happolati, Oslo, Norway
Newcomer Wines, London, UK
Restaurant La Riva, Lenzerheide, Switzerland
Robuchon au Dôme, Macau
Savoy, Helsinki, Finland

JURY:
The jury for the event had five members from of our international top sommelier panel:
Arvid Rosengren, 2016 Best Sommelier of the World
Pascaline Lepeltier, 2018 Best Sommelier of France
Marc Almert, 2019 Best Sommelier of the World
Raimonds Tomsons, 2017 Best Sommelier of Europe
Paz Levinson, Best Sommelier of Argentina and the Americas

Interested in how we judge Star Wine List of the Year? Read this article!
Published 31-May-2021
News
Premium: Search more than 2000 wine lists in 35+ countries. Download an unlimited number of wine lists.