Marko Radicev works with contrasts at Kontrast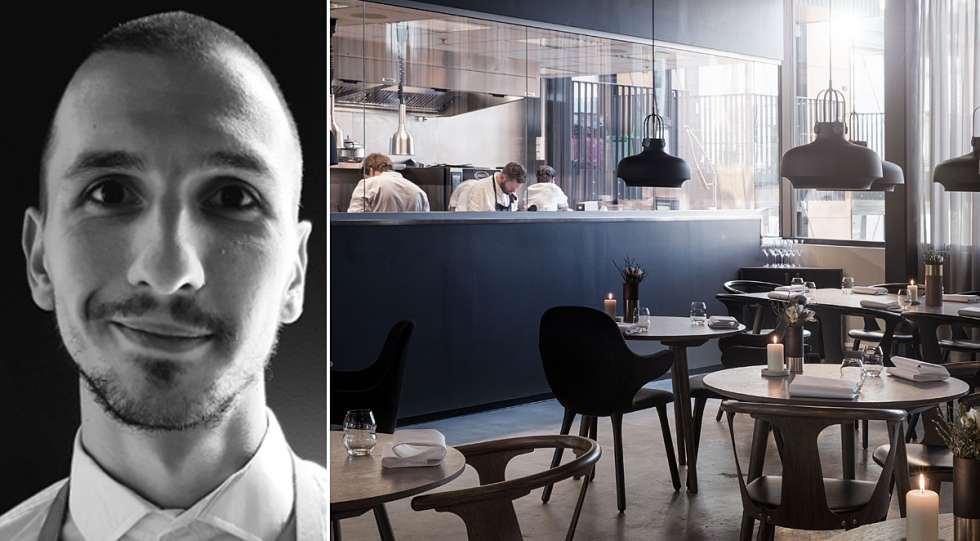 Marko Radicev is actually a chef by training, but one thing led to another, and a couple of months trying out bartending turned into three years. Then, slowly being drawn back to the restaurant business, wine turned out to be the combination of all his interests and, according to himself, continues to be his only obsession.
The urge to discover and learn more eventually led him to Restaurant Kontrast in Oslo, a Michelin starred Nordic restaurant in the outskirts of Oslo city centre with a wine list combining classic geographical areas with contemporary wine makers. The restaurant is head chef Mikael Svensson's brainchild, and the name of the restaurant says a lot about what they want the guests to experience:
"We think that the most important part of what we do here at Kontrast is getting people to trust us enough to try out new things. To present them with flavours they might be familiar with but presented in different ways, new and unique combinations they've never tried before, or just revisiting old favourites in a new light," says Marko.
Asked what he considers the most important part of being a sommelier at Kontrast, Marko answers:
"The most important part of my job here at Kontrast is the pairings we serve with Mikael Svensson's food. We put a lot of work into making sure that the wines both respect the time and effort the chefs put into developing the dishes and their balance, and at the same present interesting and unique choices to our guests. Testing back and forth and fine tuning the pairings is the most challenging, fun and exciting part of the job."
What is the philosophy behind your wine list?
"Our main focus with the list is to put together wines that are just slightly off of what the classics would be. To focus on producers that are trying to revolutionize and push things forward. Producers that we know personally and whose passion we can appreciate and share. The idea is to put together a collection of super tasty and unique wines, made by unique people."
Non-alcoholic drinks are increasingly popular. How do you work on your alcohol-free pairings?
"At Kontrast we base our alcohol-free pairing on cold brew tea, the idea being to both defuse the high acid that often follows a lot of juice pairings and add another layer of flavour that does not come from fruit. So all the pairings will start off with a tea that matches the aromas in the dish in a broader sense, and then it will be mixed with different juices, vinegars and syrups to get the perfect balance for the dish."
What places in Oslo would you go on a night off?
"There are lots of nice places in Oslo. I mostly end up at Katla, Einbar or Tranen which caters to my liking for off dry riesling as well as lighter, carbonic reds. Or just about anything I haven't tried before. A «snitt» (the Norwegian name for a small beer, Editor's note) is a usual choice as well," says Marko with a smile.
Since this article was written, Marko has left Kontrast and moved on to another place.
Premium: Search more than 1900 wine lists in 35+ countries