Erik Forssell: "Too many sommeliers drink too little wine"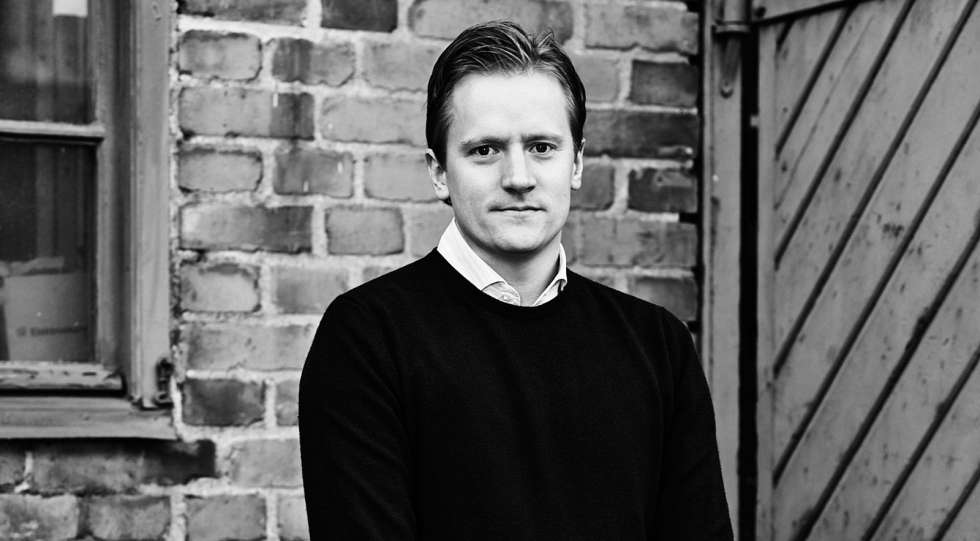 This fall it's been five years since Erik Forssell started working as a sommelier at Restaurant AG in Stockholm. We met him for a chat about the wine list's evolution, his driving forces, and his opinion about the Swedish wine scene.
The lunch rush is just over when we arrive at Restaurant AG in Kungsholmen, Stockholm, and Erik Forssell serves us coffee from a silver pot. He says that it's been five busy years since he joined the team at AG.
"Before I started there was​ no actual sommelier role at AG, but when I came in I got the opportunity to focus only on the wine, and they gave me responsibility and freedom to both buy wine and build the list. Today we have around 12,000 bottles in total, and I've mainly tried to fill some gaps, for example, Piedmont and Northern Rhône, as well as building the mid-range segment around 900 to 1,500 Swedish kronor," says Erik.
Another main focus has been building a wine list with older vintages.
"Yes, it's always fun to have mature wines on the list and be able to build verticals. I think it's boring with wine lists that only feature the latest vintages."
Today there's a lot of wine from classic wine regions – Rhône, Piedmont, Bordeaux and Burgundy – cramped up on the shelves, but also quite a lot from the US.
"We've always been USA-focused, and we've been digging even deeper into that since I arrived. To be honest, I don't think there's any restaurant in Sweden with the same depth when it comes to for example Napa as here at AG. We've also tried to get hold of some older bottles, like from the 80's and the 90's, before Robert Parker's influence grew too big and everyone started making muscular wines."
I ask him how he's grown as a sommelier since he got into the business, and Erik says that the main thing is that he's more confident when it comes to his own taste.
"I'm not as anxious anymore, and not following trends the same way, and at the same time, I'm probably not as open when it comes to the latest hypes or trends. Also, of course, I'm more experienced. Every bottle you drink builds your knowledge and your experience."
That subject – to actually drink wine – is something that Erik comes back to several times during the interview. And for him, that's a matter of both knowledge and passion.
"Being a sommelier is all about passion, and if you don't love wine, you'll never become a good sommelier. And really, just doing tastings isn't enough, you have to go out on bars and restaurants and drink the wine. I think there are too many sommeliers who drink too little wine, and that makes the range quite boring and regimented because everyone's buying from the same people all the time. To be a good sommelier you have to struggle with your list, you have to drink wine, go out, and travel a lot."
Erik Forssell's top 3 wine places in Stockholm
Djuret/Leijontornet:
" The wine list is great, and the prices are very affordable. And it feels like Daniel Crespi (General Manager, editor's note) and the rest of the team have tried to create something they would like themselves. You always feel very welcome, and there's always great stuff to eat and drink on the menu."
Babette:
" A breath of fresh air on the Stockholm wine scene. They really show that you can have a small list but still be very interesting and keen. They always have something on the list that you won't find anywhere else in town."
Ett hem:
" A bit like Babette. A quite small wine list, but very well curated, which basically is what you're looking for as a sommelier. It's always refreshing when you open a wine list and find stuff you won't find at so many other places in the city."
Premium: Search more than 2000 wine lists in 35+ countries. Download an unlimited number of wine lists.