D'Arenberg – colourful wines and old school winemaking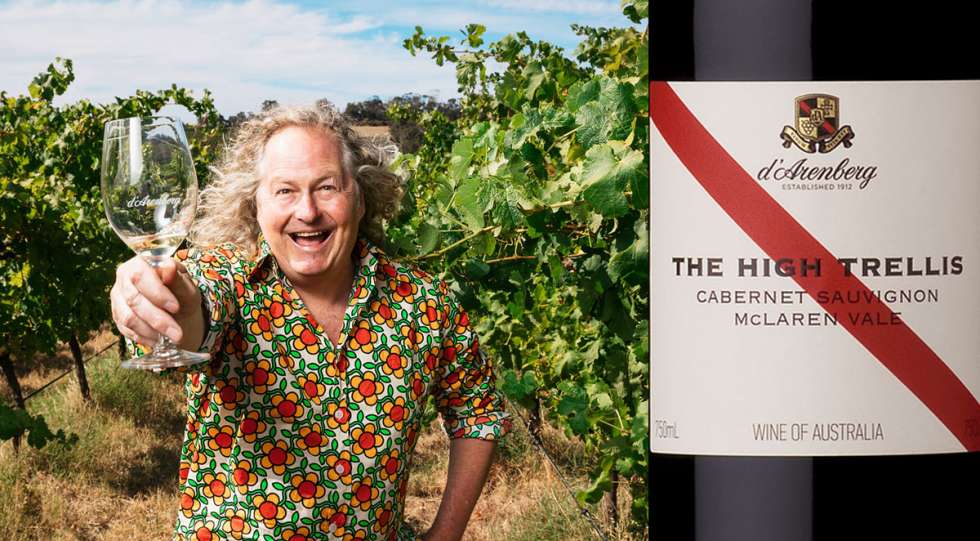 Avant-garde, colorful and eclectic, with a portfolio of over 70 different wines and 37 grape varieties. At the same time, a common thread where traditional methods and careful winemaking are in focus. The family winery d'Arenberg makes wines where McLaren Vale's all subclimates speak.
(Partner story with Nigab)
It's not only the wines, names and labels from d'Arenberg that are colourful. The winemaker himself, Chester Osborn, also stands out in his loud shirts, long surfer dude hair and good humor. Chester is the fourth generation in the Osborn family making wine at the domain, and he has been chief winemaker since 1984.
"But I have been working in the vineyards since I was only six or seven years old, I grew up out in the fields," he says.
The story about d'Arenberg begins in 1912 when Chester's great grandfather sold his horses and bought the farm. Today, the family owns around 200 hectares, many of them with over 100-year-old vines.
"My grandfather built the winery in 1927, and we still use the same wine making techniques. It's very old school winemaking," says Chester.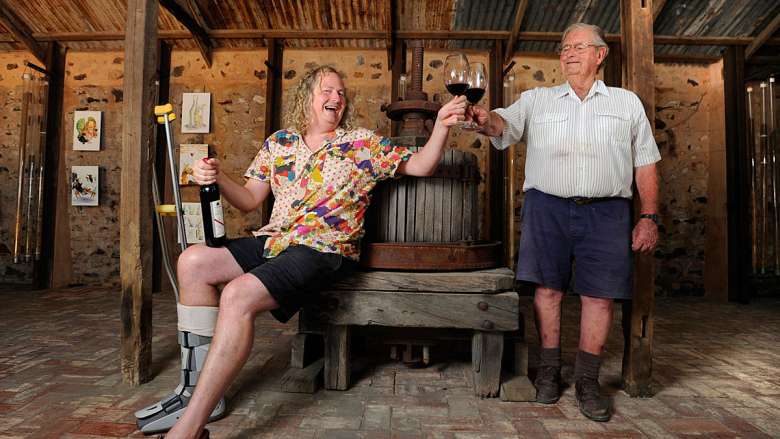 These methods are gentle basket pressing, fermenting in open vats and foot trodden grapes. Since 2016, all d'Arenberg estate owned and leased vineyards have been NASAA certified for organic and biodynamic processes, which makes the estate the largest biodynamic grower in Australia. Chester Osborn's winemaking philosophy is built on constant attendance in the vineyards where he walks the rows and tastes the grapes to determine the ideal picking time for each individual vineyard.
"There are many different sub climates in McLaren Vale. A lot of different soil types and huge differences when it comes to proximity to the ocean. For me, it's important to show these differences in the wines," says Chester.
McLaren Vale
• Only 45 minutes south of Adelaide, McLaren Vale has 30 kilometres of breathtaking coastline, and over 80 cellar doors to explore in the region.
• McLaren Vale's climate is Mediterranean and characterised by warm summers, moderate winters, winter-dominated rainfall, low relative humidity and relatively high evaporation.
• Best known for Shiraz, McLaren Vale also excels in the production of ultra-premium Grenache and Cabernet. Mediterranean red varieties such as Vermentino, Tempranillo, Sangiovese are also very well suited climatically.

But even though the winemaking is gentle, the wines are expressive and distinctive, and Chester Osborn is not afraid to challenge conventions, experiment or try new grape varieties. Like The Laughing Magpie, where Chester ferments Shiraz and Viognier together as a part of the blend.
"We won a lot of prizes with that wine and then people started to make Shiraz/Viognier, but just adding Viognier instead of fermenting them together, and that just dilutes it. Awful."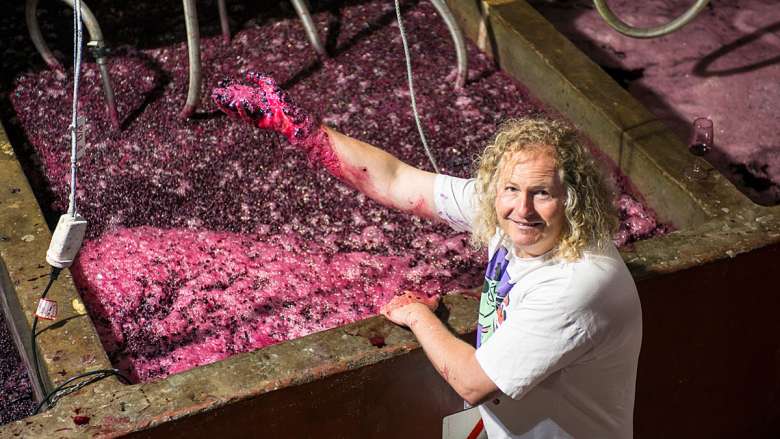 Chester Osborn and d'Arenberg work with 37 different grape varieties and make over 70 wines, from still whites and reds to sparkling and dessert wines. Why so many wines, one might ask?
"Because I can!" says Chester.
"The more wines I make the more fun I have. I love to experiment and develop. I'm planting Carmenère this year as well. And we're experimenting with gin, whisky, tonic water and other things.
_Find d'Arenberg on wine lists across the world with our Premium Membership.
Published 02-December-2021
Sponsored