Compagnie New York opens in Finger Lakes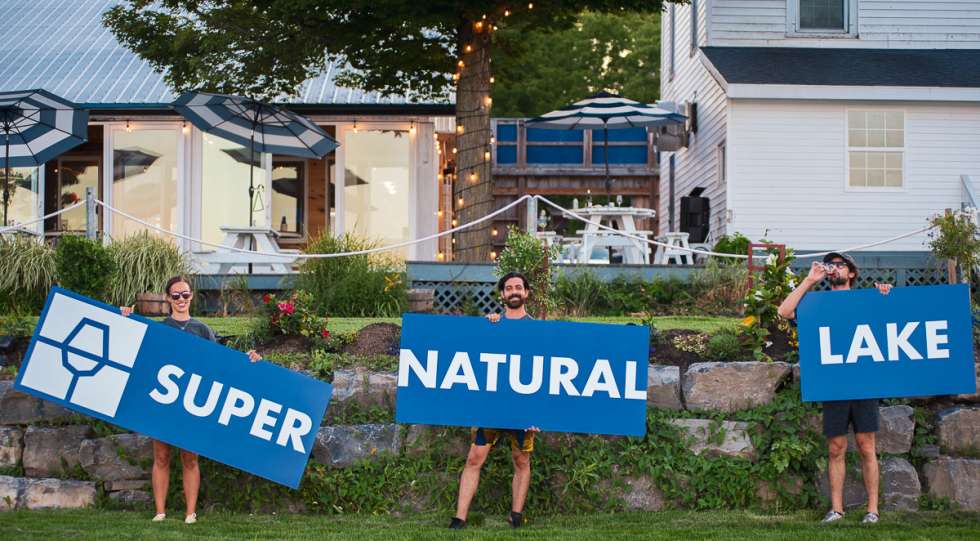 Compagnie des Vins Surnaturels in New York has survived the corona crisis thanks to some creative solutions. Now the team has just opened a new venue in Finger Lakes wine country in upstate New York: Supernatural Lake. We caught up with General Manager Sam Stoppelmoor.
Tell us, what is the new project about?
"Our new project is about many things. It is about highlighting what we believe to be one of the great up-and-coming wine regions of the world. It is about reinventing ourselves and creating new experiences for our guests. And most importantly it is about providing our staff (and more!) employment and allowing them to showcase their talents and passions in what could have been a very dark time for us, and still is for much of the restaurant industry. "
"Supernatural Lake: Wine Bar, Cottages, and Live Music is meant to be a bed and breakfast escape for people looking to get away, a home base for locals living in the region or visiting, and a place for us to incorporate, on a larger scale, the things we loved to do in the city. Bringing together local products, good music, and a strong sense of community in a time when so many people are divided is proving to be extremely meaningful."
"All of this centered around a strong wine program featuring both local and classic wines from around the world. Of course, we are crossing every T and dotting every I when it comes to the safety of both our staff and guests during these times. Without the safety measures we would not be able to pull this off."
Why did you choose the location?
"We wanted a space that large enough to house our staff on site, and allow us to provide all the activities we wanted to. In truth, this one fell into our lap."
"The cottages are old refurbished WWII bunkers for soldiers returning from war and the space used to be a large market and cafe and pretty much had everything we needed to run a full wine and food program. We added some design elements and did a lot of renovating (including building a stage/dock right over the water), but the core was already there for us."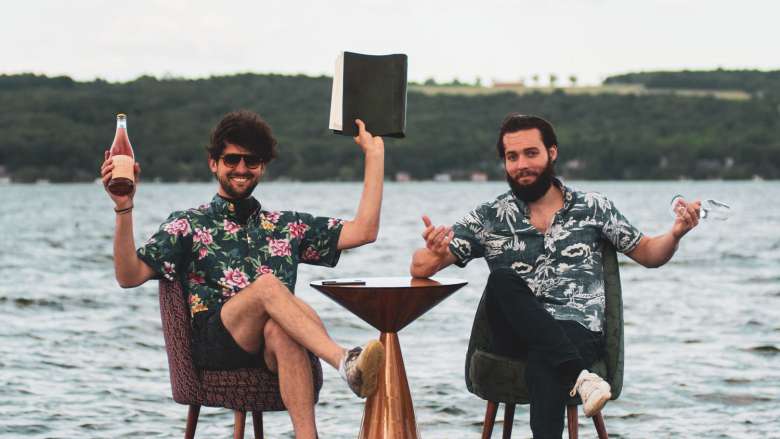 "We have been looking to expand for some time and the Finger Lakes was the perfect choice. Many people outside of New York don't realize the beautiful farmland and greenery that exists outside the city. It is just over 4 hours north of Manhattan and within 30 minutes of starting the drive it is green as far as the eye can see. The access to good products up here is insane."
What is the food and wine offering?
"Not only are the Finger Lakes a stunning wine region, but it has some of the best produce and free-range livestock available in the Eastern United States. We are sourcing as much as we can locally, and that means pretty much everything on the menu. Our Executive Chef Eric Bolyard and Chef Adina Halpern put together a fun lake-vibes menu. Everything from local cheese curds and beef jerky to brisket sandwiches and a Luau pig bbq every Friday. They did a great job of taking great local products and applying a light touch to both elevate them and showcase them."
"The wine list features around 200 wines (and growing). It is about 25% local wine with a core of classic French wines and a focus on Riesling, Champagne, and light bodied red wines from around the world. As with our wine bar in the city, we wanted it to be a list for everyone. Extremely approachable with hidden gems, rare bottlings, and a few celebratory bottles if the occasion calls for it."
How are things going for you back in the city?
"We are doing what we can in the city! We were able to survive the past few months by offering a variety of wine packs for delivery, online Wine Boot Camp At Home classes, and food and wine for local pick-up. We are still offering some retail wine packages for pick-up but are currently running our full service patio with 8 tables. As soon as we are legally allowed to have people indoors, we will. While trying at times, it has been fun discovering new ways to express ourselves and keep the wine culture alive."
What are your plans going forward?
"Supernatural Lake is currently a seasonal venue running through October 31st. Opening a new location has taught us a lot and brought us so much closer together as a team. While this venture may only be seasonal (we hope to do it again next year) it has given us the confidence and determination to continue expanding beyond our four walls in the city. Nothing is set in stone, but don't be surprised if you see Supernatural Wine popping up in more new locations!"
Supernatural Lake is located in Interlaken, NY at 7930 County Rd 153 on the western edge of Cayuga Lake. About 20 minutes North of Ithaca.