Christian Zhang: "In Shanghai, you can find places to eat and drink 24 hours a day"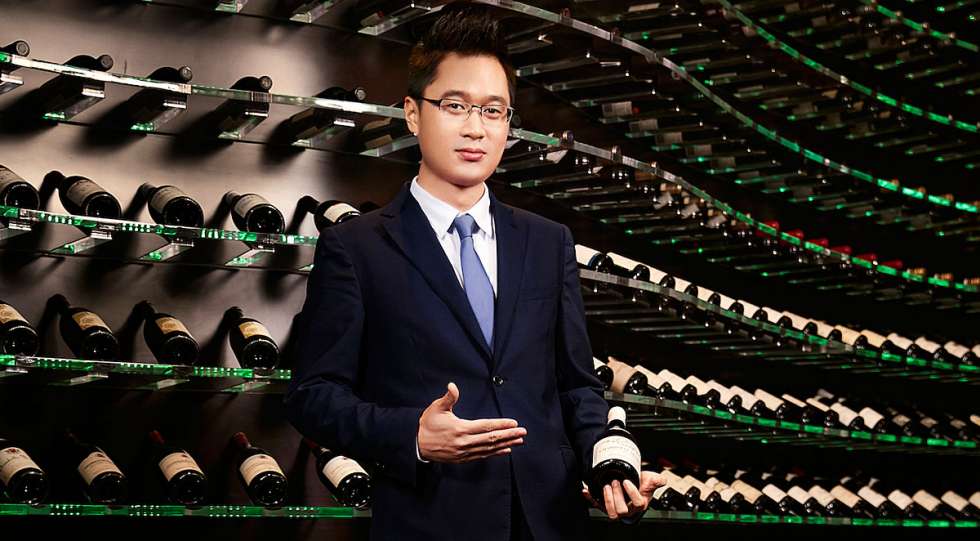 Shanghai is starting to recover after a two-months long shutdown caused by the coronavirus. Sommelier Christian Zhang, Star Wine List's Shanghai ambassador, hopes that the city will come back to its busy normal soon.
"Shanghai is a sleepless modern city, and if you should name one gastronomy city in mainland China, it would be Shanghai. In Shanghai, you can always find a place to eat and drink 24 hours a day, with many different choices to make. Also, the Michelin guide started in Shanghai in 2018," he says.
Christian Zhang started his career in food and wine in 2009 and has lived in Shanghai since 2012, where he now works both as a Head Sommelier at Noah's Yacht Club On the Bund in Shanghai, and as an educator. He says that since he moved to the city, the wine and restaurant scene has grown immensely.
"Just like buildings in China, new restaurants and wine bars have popped up like mushrooms in Shanghai during the last ten years, It's been a golden age in China, with fast growth, catching up with current trends very rapidly. Today, there's not a very big difference between Shanghai and Hong Kong."
Then, of course, the coronavirus hit Shanghai and the rest of the world.
"We are starting to get back to normal after being shut down for about two months. Cinemas and sports arenas are still not open, and some wine bars and restaurants are closed down, including some very famous ones. The restaurant scene is one of the industries that are affected the most, it's been a very tough time, and I hope there won't be any more shutdowns," Christian says.
"And, some famous restaurants are raising the prices on their menus, to balance the cost I guess, and people are still staying at home, ordering delivery food rather than going outside to eat and drink. It might take a while to recover, and everything is still uncertain."
I think Shanghai is the most modern city in mainland China
When it comes to wine bars, what are the most significant trends lately? Any specific regions, countries, wine styles, etcetera?
"Right now, I'd say the biggest trend is organic and biodynamic wines, like it was five years ago in Hong Kong since more and more of those types of wines are imported into China. Sure, Bordeaux and Australia are still the two biggest countries, but that is more when it comes to private consumption. For wine bars, 'funky' wines is the trend."
How is Shanghai different from other parts of China when it comes to wine bars and restaurants?
"I think Shanghai is the most modern city in mainland China, with its open mind for accepting and trying new things and adapting to trends. Now it is also the centre of the Chinese wine industry – the Prowine, Vinexpo, IWSC and Decanter events are all held in Shanghai rather than other cities in mainland China."
How do you think the wine scene in Shanghai will evolve the upcoming years?
"I believe the wine industry will become more and more professional, and that Shanghai will catch up with Hong Kong very soon. And, the wine culture will become a part of daily life rather than a fashion, since the Chinese wine-making industry is also improving in quality; On the off-trade side, the best selling wines are still the local ones, with big names such as Changyu and Great Wall."
Premium: Search more than 2000 wine lists in 35+ countries. Download an unlimited number of wine lists.