Belon has the best short wine list in Hong Kong & Macau 2020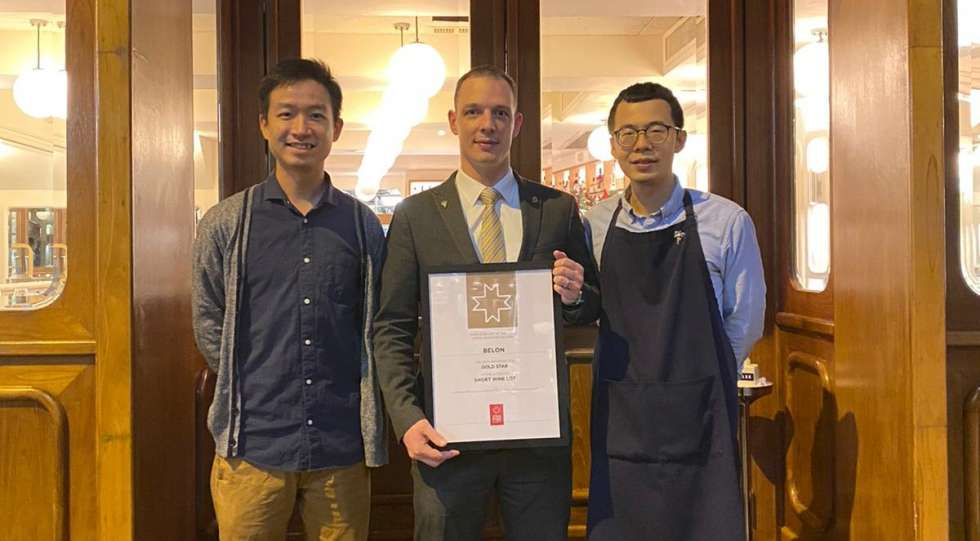 On 8 December, Star Wine List celebrated the best wine lists in Hong Kong & Macau. The category Short List, for the best wine list with less than 250 references, was won by Belon in Hong Kong.
"We are so thrilled to be awarded Gold in this category. It's been a very tough year for us (and the industry) and to see our work recognized is a great achievement. We are so proud of the team for persevering and consistently delivering exceptional hospitality to our guests," says Arnaud Bardary, Group Head Sommelier at Belon and Black Sheep Restaurants.
Arnaud describes the wine list as a spotlight on French wines, with a wine list that is constantly changing and excites both wine enthusiasts and beginners.
"The intention is to make it as diverse as possible, from renowned producers and regions to new emerging/rising star producers, natural wines to biodynamic, conventional vineyards to small growers," he says.
Star Wine List jury member and top sommelier Pascaline Lepeltier says this about Belon's winning wine list:
"A well-put, solid selection – mostly French-focused as expected – combining classic icons and regions with more edgy and natural vignerons. Some back vintages add an extra-point of interests, as well as as a thoughtful range of prices. In short: any wine lover will find something to drink with pleasure at Belon."
The silver medalists in the Short Wine List category are Buenos Aires Polo Club, Hong Kong, FRANCIS, Hong Kong, IFTM Educational Restaurant, Macau, Mott 32, Hong Kong.
In addition to the honour and diplomas, Belon is invited to the Global Final of Star Wine List of the Year in Vienna, May 28, 2021.
Published 08-December-2020
News / Hong Kong
Premium: Search more than 2000 wine lists in 35+ countries. Download an unlimited number of wine lists.