Bar La Lune opens in Gothenburg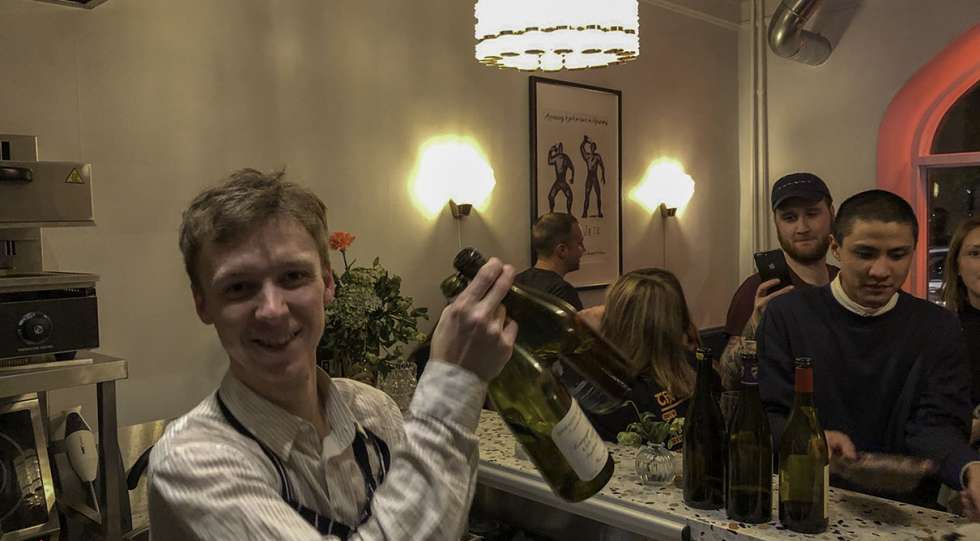 In a tiny space off Aschebergsgatan that used to host a dog hairdresser, Oskar Ahlvin has opened the eagerly awaited wine bar Bar La Lune. On Wednesday night, it was opening night.
Oskar Ahlvin has previously run the restaurant at Bar Centro and now he has opened the wine bar he has dreamed about.
"I have always wanted to open this place, I have just been looking for the right space," Oskar says while serving people wine in the packed venue.
How do you feel?
"Very good! It's great that so many people have shown up. We had to work until the last minute, like twenty to five, but that is how it's supposed to be, otherwise it's not an opening."
Bar La Lune has stocked the wine fridges with everything from natural wine to 1982 Bordeaux and 2011 Echezeaux. With the wine, small dishes and wine-friendly snacks are served.
La Lune is situated at Vasa Kyrkogata, off Aschebergsgatan in Vasastan in Gothenburg. It's open from 5 to 11 Wednesday to Sunday.
Curious about the wine list at Bar La Lune? Check it out here.
Published 15-November-2018
News / Gothenburg