Anders Husa & Kaitlin Orr: "Frantzén in Stockholm is our favorite restaurant in the world"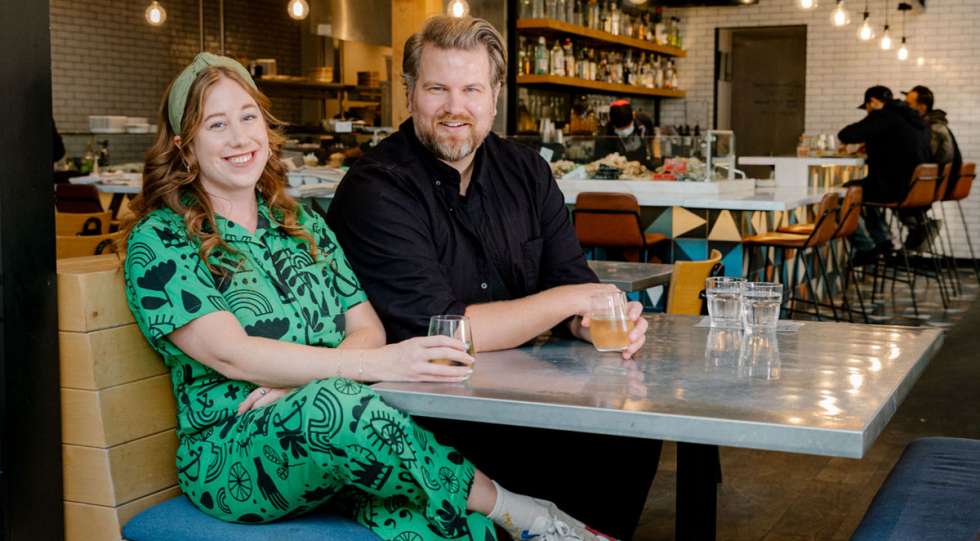 Food bloggers Anders Husa and Kaitlin Orr met at restaurant Maaemo in Oslo in 2018. The two decided to join forces both in business and life, and today they have an audience of nearly half a million people across their blog, YouTube channel and Instagram.
"Today, we divide our work so that Kaitlin does most of the writing, and Anders does most of the photography and videography, but the restaurants and chefs are the real stars of the show. Our mission is to guide people to the best restaurants and food experiences around the world, with a special focus on Scandinavia," says the couple.
Anders Husa, originally from Sandnes in Norway, started food blogging in 2011. The blog started as a traditional food blog where he shared his recipes but eventually, it became about restaurants and travelling.
"This shift was also sparked by a frustration with eating bad food when on holiday. I started doing more and more research before trips, and I compiled lists of recommendations. At first, these were just shared with friends over e-mail, but eventually, they became guides on my blog," says Anders.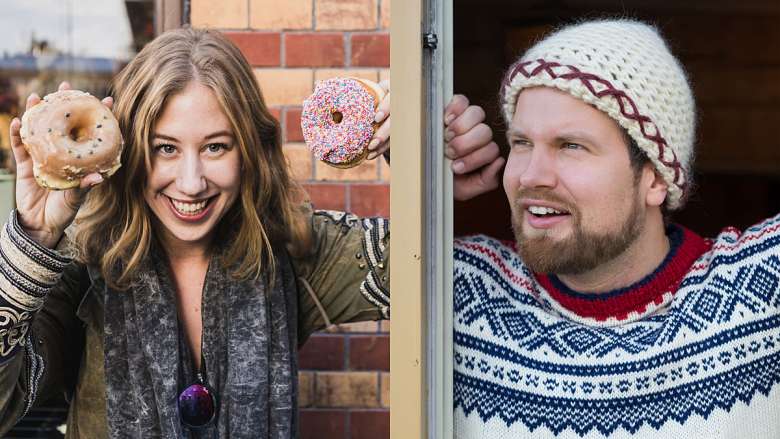 Kaitlin Orr is originally from Los Angeles but started blogging as a university student in New York. She describes how she fell head over heels in love with the city's vibrant food scene and restaurant industry and realized she needed to turn her passion into a full-time career.
"I did some internships in food writing, restaurant PR, and social media, and also worked as a pastry chef/baker, but ultimately decided that I wanted to travel and see as much of the world as I could before settling into a job. (Luckily, I never had to "settle!") But it started with me abandoning my New York City apartment, selling my car, spending all my savings on flight tickets and eating at the best restaurants."
Today the couple is based in Copenhagen, and their goal is to stay on top of the food in Scandinavia, with a primary focus on Copenhagen, Oslo and Stockholm, as well as the smaller cities.
"Other than that, we also travel a lot, around 150 days of the year, and make guides to all the destinations we visit as well as YouTube videos from the most impressive restaurants. All our videos run on television in Norway as well."
How many restaurant meals do you have during an average year?
"We've never actually counted, but based on our receipts from 2022, I would guess around five to 600 if you count every type of restaurant (high-end and casual), coffee shops, bars, bakeries, etc. Maybe half of that is actual sit-down meals in a restaurant."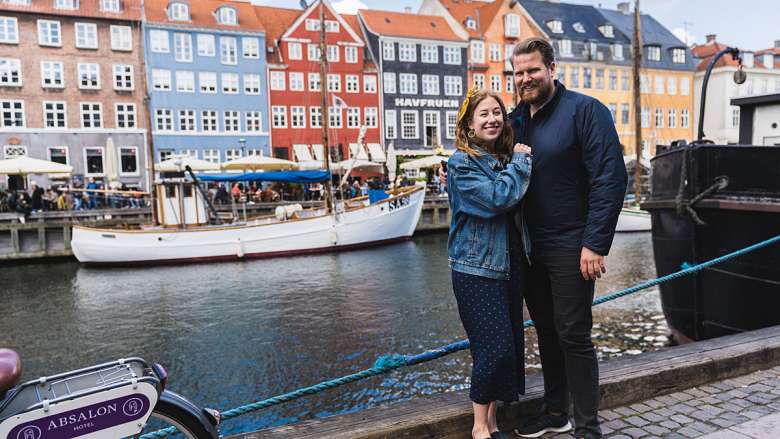 Do you ever get bored?
"We try not to. Food is our passion and we really don't want to lose the spark, so we try to give ourselves a lot of time between meals and between trips. If we go somewhere for one week, we need two weeks to recover as well as do all the work, write the guides, edit photos, videos, etc. As well as attending to all other aspects of our job, like running our food club, The Hungries. We always work long days, even though it might seem like a constant holiday on social media."
What are you looking for in a great restaurant?
"We are looking for chefs with the same kind of passion as we have. A great restaurant for us is a combination of many elements. The flavor is always the most important aspect. It has to taste good to be interesting for us. The wine list could also attract us, especially if we find a lot of our favorite wine producers on it (which tend to be natural wine producers)."
The wine list is very important and could definitely affect whether it's a restaurant that we become regulars at or not
"Depending on what kind of restaurant it is, we will also look for great service and hospitality, especially the latter. Having recently read Will Guidara's new book, Unreasonable Hospitality (highly recommended!), we have realized that it's a personal connection with the staff that we crave more than flawless service."
"The vibe is another important aspect, which often reflects the personality of the restaurant, and can make or break a good night. A good playlist is pretty essential to a good atmosphere. Creativity, innovation, and sustainability are other important aspects. Sustainability both with regard to the ingredients and the work environment. The latter can be very hard to judge from the outside, of course."
What is the best restaurant experience you've ever had?
"Frantzén in Stockholm is our favorite restaurant in the world because it checks almost all the points on the list. The meal itself is flawless. It's not our favorite wine list in the world (although we love the Champagne selection!), but that's weighed up by the amazing atmosphere and incredible hospitality."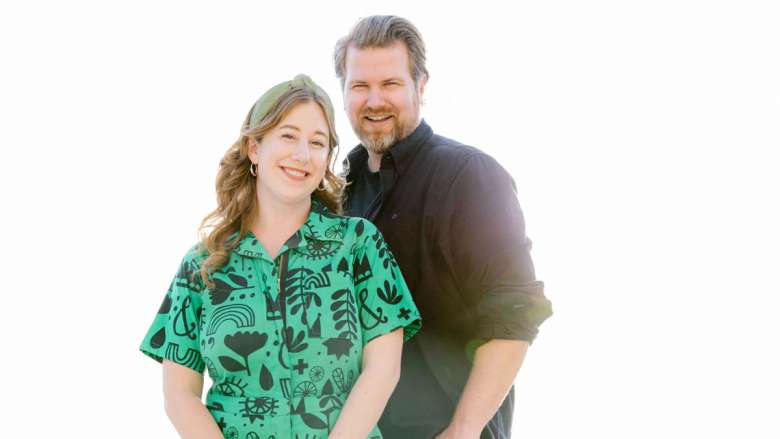 How important is the wine list for you when reviewing a restaurant?
"The wine list is very important and could definitely affect whether it's a restaurant that we become regulars at or not. We can still enjoy the food at a restaurant with a more conventional wine list, but it might not be our weekend hangout spot. That said, some of our favorite restaurants in the world do not have a lot of our preferred style of wine, so that just shows how important the food itself is for us."
What defines a great wine list, in your opinion?
"A great wine list gives options no matter what mood you are in, or what type of food you are eating. Of course, it's great that sommeliers think about wine that matches the food, but we are less into wine pairings. We prefer to order wines that we feel like sipping even without the food. In the winter, it's often light and acidic red wines. In the summer, we crave tropical orange wines or floral whites. We always say yes to Champagne."
Do you enjoy spending time going through massive wine lists, or do you rather just ask the sommelier for advice?
"We usually always look through the entire wine list, both out of curiosity and to be able to write something about it. As long as the wine list is sorted by regions, we are pretty quick at getting a good idea of whether there are wines on the list we know or not. If we don't know the wines, we will ask the sommelier for advice, and try to explain our preferences. It's hit-and-miss. Sometimes you meet a sommelier that just gets you and that's super fun and can lead to some exciting new discoveries we wouldn't have made if we just went for an old favorite."
Check out Anders Husa's and Kaitlin Orr's blog here.
Premium: Search more than 2000 wine lists in 35+ countries. Download an unlimited number of wine lists.