Aloë reopens – and aims higher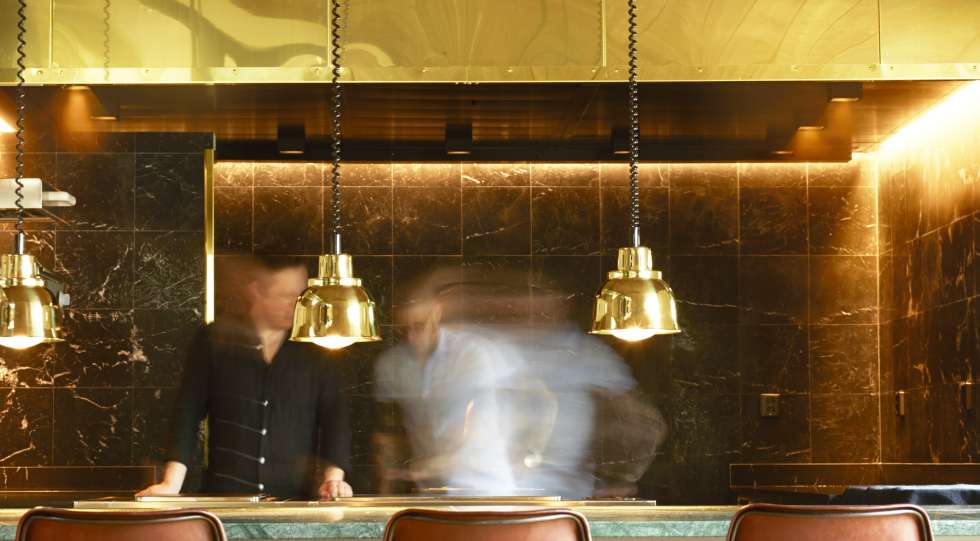 This Friday, Stockholm restaurant Aloë opens up again after a few months of "self-examination". The goal is more Michelin stars, and to create a laid-back place to eat and have fun.
Aloë made waves as soon as they had opened. Two experienced guys, opening up a restaurant with ambitions in a sleepy suburb outside of Stockholm. Niclas Jönsson with a background from, among others, Lux and Bon Lloc. Daniel Höglander with Esperanto, Vassa Eggen and Operakällaren on his CV.
In early 2018 they received a Michelin star, but then, after three years of running their dream, they felt that the restaurant had taken a wrong path. So, in December 2018 they closed Aloë for a makeover. This Friday, the 12th of April, they open it up again.
"We felt that we had to challenge ourselves again. We always wanted the restaurant to be including and down to earth, but when we received the Michelin star we suddenly were placed in some sort of high-end segment, and we had to deal with that," says Daniel Höglander.
When Star Wine List talks to Daniel, just days before the reopening, he's full of energy, but also very quiet about what to expect. They want to surprise, and let the guests see for themselves.
"We've changed the flow and have a new expression when it comes to the setting. But our gastronomical DNA is intact, people will definitely recognize us."
Daniel Höglander and Niclas Jönsson have been very straight forward with that the goal is to get three Michelin stars. But they also want to combine it with a relaxed atmosphere. To be a place for both socializing and laid-back eating.
"I mean, what is a three-star restaurant today? You can find one in the subway in Tokyo, as well as in Paris. Gastronomy should be for everyone, and of course you can combine it with a relaxed setting," says Daniel.
Aloë will serve a fixed menu that you can pair with wine or a non-alcoholic alternative. Rasmus Klintberg is in charge of the wine list.
ally I don't have any restrictions at all. I just want a good, clean wine. I'm too young to decide what to drink and not."
Check out Aloë and its wine list through the link below.
By Lena Särnholm
Published 09-April-2019
Interview / Sweden
Premium: Search more than 2000 wine lists in 35+ countries