Voyages bar by Alain Ducasse
Wine Bar
Macau SAR, China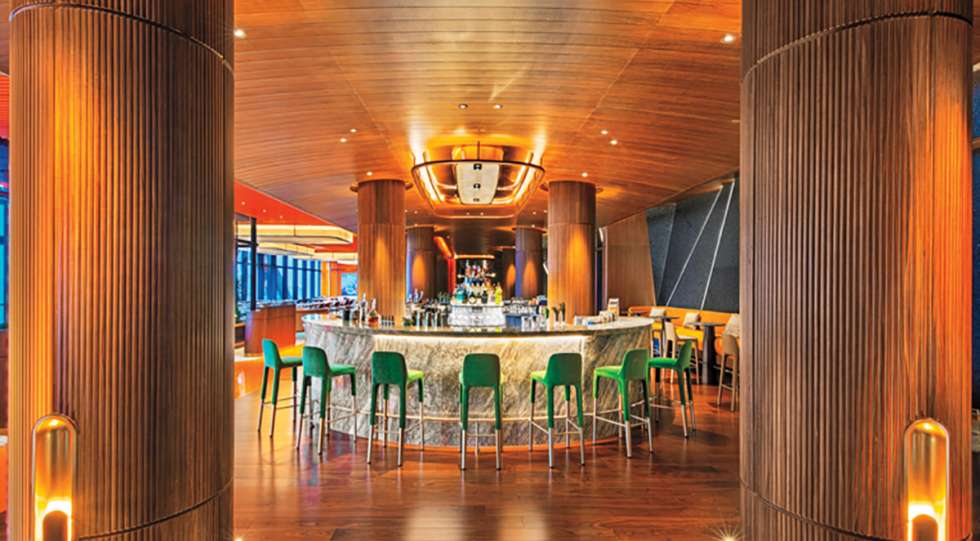 About Voyages bar by Alain Ducasse
Voyages bar by Alain Ducasse is permanently closed.
Voyages bar by Alain Ducasse is located on the 3rd floor of the striking Morpheus Hotel. The bar is connected to one of the two Ducasse restaurants in the hotel, this one with French bistro-style food. The interior, with artisanal Asian marble and warmly lit atmosphere, is designed by Jouin Manku. This is a chic place where you both can spend an evening alone or with some friends. Last but not least, the menu also lists some small​-bite delicacies that are great for wine pairing.
About the Voyages bar by Alain Ducasse Wine List
The wine list, with a selection of around 150 wines, has an international touch, with both classics from the old world and gems from the new world. There's also a vast prestige wine selection, with a lot of older vintages. The wines are presented in a clean, neat format, with smart sliding words in orange indicating each of the categories. Wine bottles and cocktails are presented with sensory notes to guide you through the selections through colours, aromas, flavours and textures.