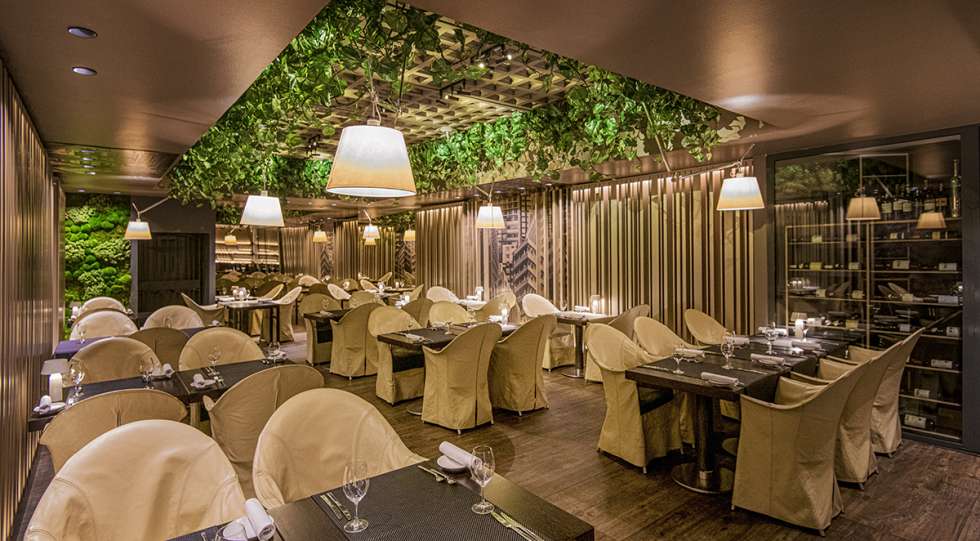 Vincents Restaurant Wine List
About Vincents Restaurant
Vincents Restaurant is temporarily closed.
The first fine dining restaurant in Latvia and in the Balticsm, opened in 1994. Established by the charismatic Chef Mārtiņš Rītiņš, who has trained and inspired many Latvian chefs and brought the philosophy of slow food and fine dining to Riga.
The menu reflects modern European cuisine, with seafood from The Faroe Islands and also traditional historical recipes like Canard à la Presse, prepared in front of the guest. The carefully selected à la carte menu is complemented with a tasting menu and two wine selections, a Sommeliers selection with hand-crafted wines from lesser-known and up-coming regions, or a classic European wine selection. There are three dining rooms, a private dining room and a cocktail lounge with a very popular and well-respected bartender. The traditions and strict philosophy on choosing only the best ingredients is reflected and continued with a modern vision by the young and talented Chef Oskars Sprukts, a protégé of Mārtiņš Rītiņš!
About the Vincents Restaurant Wine List
The Vincents wine list is patiently created by Europe's Best Sommelier 2017 Raimonds Tomsons together with the ambitious and young sommelier team – Roberts Brencēns and Linda Karpenko. The wine list reflects mostly wines from the classic terroirs of Europe, made in a traditional way, and also alternative wines from new and exciting European wine regions made with low-intervention. However, the list is continuously changing, always looking for trends in the wine world, new exciting wines, larger formats or older vintages! There is also a strong by the glass selection (mostly off the wine list), including some fine wines served by Coravin. There is also a special section on the wine list with Chefs and sommeliers favourite picks. The margins are modest and honest for a fine dining concept.
(Note: Raimonds Tomsons is also Star Wine List's ambassador in Riga.)
Wine Tasting at Vincents Restaurant
They do wine dinners for their regular guests on different topics. They also do winemakers dinners, where they invite friends, partners or winemakers​ and host a dinner with a chefs menu complemented by specific winemaker's wines!
BYO
Yes, approx 25% of the value of bottle.