Vigor
Restaurant
Vught, Netherlands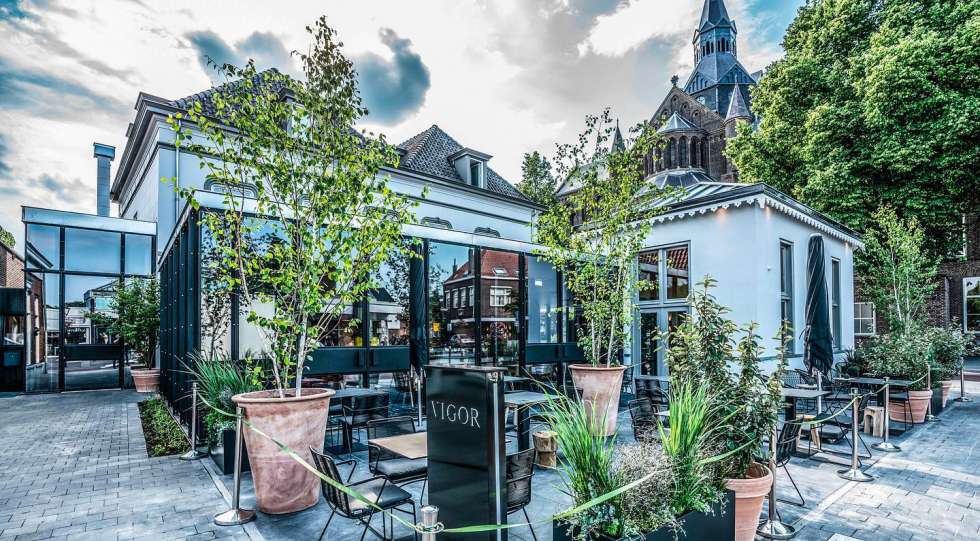 Vigor Wine List
About Vigor
Having worked in some of the finest Dutch restaurants, Lars Albers and Randy Bouwer decided to team up to build what they call 'their family'. They met at famous 2-star restaurant FG in Rotterdam, worked at 1-star Noble in Den Bosch as well as 3-star De Librije in Zwolle and 1-star wine paradise Zarzo in Eindhoven (and I'm sure I'm forgetting many more respected places). In the small town of Vught they built a modern restaurant almost unconventional for the region. Perfection in hospitality is in Randy's blood and a generous southern almost catholic cuisine is in that of Lars.
Lars, Randy and their team want you to feel as if you're family too, so they invite you to indulge yourself with a large tasting menu. The kitchen is refined, yet playful and like-said generous with a comfortable amount of butter and cream. Not surprisingly, the team of Michelin has also found and rewarded the establishment.
Randy is not only one of Netherlands' best hosts, his level of knowledge and experience when it comes to wine surpasses many others and he loves to share. The rest of the sommelier team is outstanding too, so don't worry if the boss is having a father's day. The wine list is extensive, starting with a huge selection of sherries then working through the rest of the world. It is extraordinary to see what two guys, not from around Vught, have brought to the town.