Vieta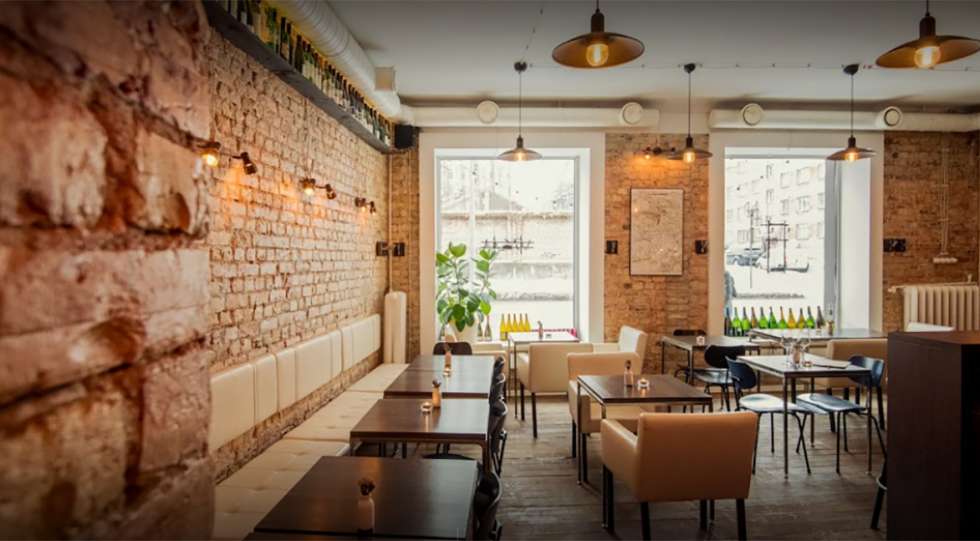 About Vieta
Vieta is permanently closed.
Vieta is a legendary and must-visit wine bar in Riga for everyone who loves and respects wine. Vieta was awarded the 1st place in Baltic Wine List Awards 2018, announcing the best wine list in the Baltic states. It is managed by the charismatic and knowledgeable host Jānis Volkinšteins, who is a WSET diploma graduate, a Weinakademiker and a Master of Wine student. Apart from being a wine professional who pushes himself to perpetual education, he is extremely humble, and together with his young team, he makes everyone who visits Vieta feel welcomed with his philosophy to make wine less intimidating and more approachable for everyone. They have a good selection of French cheese and Italian meat that will complement your wine, and also some seasonal warm dishes possible upon request. Vieta is small, compact and very cosy, so if you want to come by at weekends, make sure you book a table in advance!
About the Vieta Wine List
The core of wine bar Vieta is informality in wine, service and communication. Wine should be fun! The list of Vieta, even though holding around 1,000 entries, is designed to make the choice as easy as possible, by grouping wines by prices, size of the bottle or maturity. The wine list gathers together European fine-wine classics with new wave avant-garde producers. Strong focus in the wine list is Burgundy; everything from delicious and affordable to crazy rare Grand Crus. The team of Vieta has been working hard to receive direct allocations from around 20 Burgundian producers to source the wines in best conditions for the friendliest price tags. Besides Burgundy, you will find a smooth list of French classics, such as Champagne, a short and sweet selection of Bordeaux, Rhône with some well kept back vintages and some gems from Loire valley. Another gem of the list is the selection of Sherries.
Wine Tasting at Vieta
Vieta offers valuable and fun tastings for various size of groups. The spectrum of styles and pricing is quite wide. The events can take place in the well equipped private tasting room - yet they're dynamic and mobile to travel around. Vieta can organise academic master classes on specific subjects - or have good fun with great wines, stories and party tricks.
Wine team
Janis Volkinsteins

Wine Director

wolky