Verjus
Wine Bar
San Francisco, USA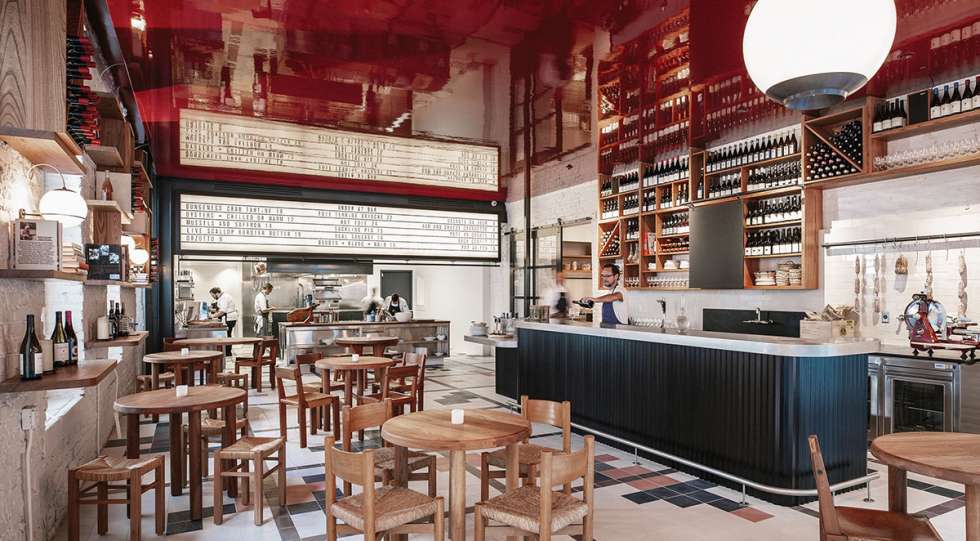 Verjus Wine List
About Verjus
Verjus is a fast-casual wine bar in Jackson Square from the team behind Quince. Modeled after the standing wine bars of Spain and Paris, the new spot is divided into two spaces, a main bar à vins and a cave retail space with conserva bar. Patrons will be able to place orders for food and drink at a walk-up bar and then continue with table service upon finding a seat. The space is design-rich, located in the 1850s Eclipse building with an interior outfitted with storied furniture from hip designers or gleaned from French antique fairs by the chefs themselves.
About the Verjus Wine List
The bar pairs mostly natural wines with European-minded bites, such as tortilla Espagnola, tinned mediterranean seafood, and charcuterie. One will find here some of the best grower Champagne (names like Marie-Courtin, Boulard, La Closerie...), new Burgundy favorites (a la De Moor, and Athenaïs de Beru), a juicy Loire assortment, dedicated orange wine section, more than a few Savoie bottles, and a good handful of Spanish and Italian wines. Those dropping in for more than just a bite will be able to order larger plates off of a French bistro-inspired menu that changes daily based on the market.
Wine Tasting at Verjus
Weekly featured events listed on website, including wine maker tastings and style-focused tastings.
BYO
$80 per 750 ml bottle. Limit 2 bottles.
Great for