Tosca Café
Restaurant
San Francisco, USA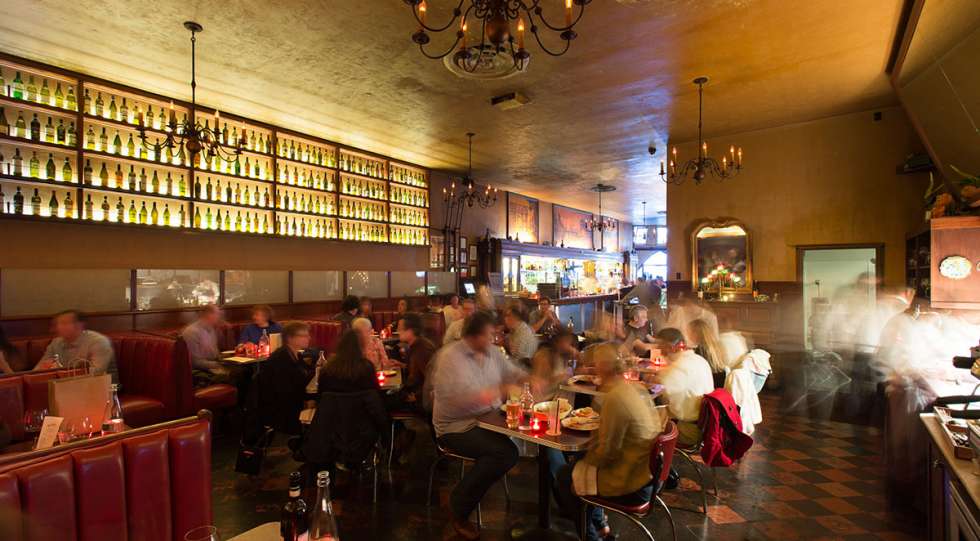 About Tosca Café
Tosca Café is a true San Francisco institution, long-favored among celebrities, politicians, beatniks and everyone in between. Although founded in 1919, this North Beach establishment only became a major dining destination over the last half-decade under the direction of famous New York Chef, April Bloomfield. Menu items strike a note of nostalgia for old Italian San Francisco while maintaining an element of seasonal freshness. The contemporary version of this historically infamous watering hole also contributes a tidy Italianate wine list to the extensive continuing roster of special bar offerings.
Tosca Café Wine List
There is something transporting (and slightly mafioso) about cracking into a classic vino rosso —say a Brunello di Montalcino from La Gerla or Terrano from Zidarich— while sitting among friends in those luxurious, round red leather booths beneath century-old murals. It's challenging to find a seat at the lively bar at the front of the restaurant, but worth the effort to do so.
BYO
Corkage is $30 for every 750ml bottle of wine. Buy one bottle, waive one fee. Max two bottles per table.