Penny Noire
Wine Bar
Cape Town, South Africa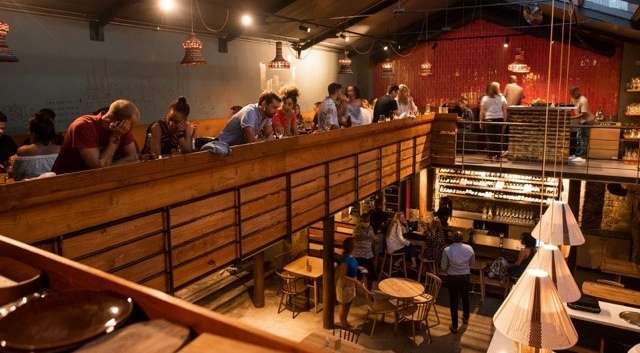 Penny Noire Wine List
About Penny Noire
Penny Noire sits in the heart of Cape Town at the recently re-vamped Local at Heritage Square. Backed by the famed chef Liam Tomlin and run by industry veteran Penny Setti. Inside Heritage Square, you'll find two restaurants, a café, an organic market, an ice cream stand, and a beer and gin station. So there is something for everyone. The courtyard area is kid and pet friendly, so the bar is always alive and full of activity.
Inside, outside, upstairs, high-top, two-seater, long tables, and more. There are various places to sit if you don't get one of the four coveted seats at the bar itself.
The wine list has something for everyone, from industry staples like Ken Forrester Old Reserve Chenin, Paul Cluver Estate Sauvignon Blanc, and Raats Dolomite Cabernet Franc (one of Penny's favorite varietals). The list also introduces some of the new kids on the block, like The Wine Thief Magnum Blanc Fume, Cape Collective Epic White, and Sijnn Touriga Nacional.
The average price for a bottle is R300, but you will find some great options in the R200-300 range as well. Nothing over R500 except for the magnums.