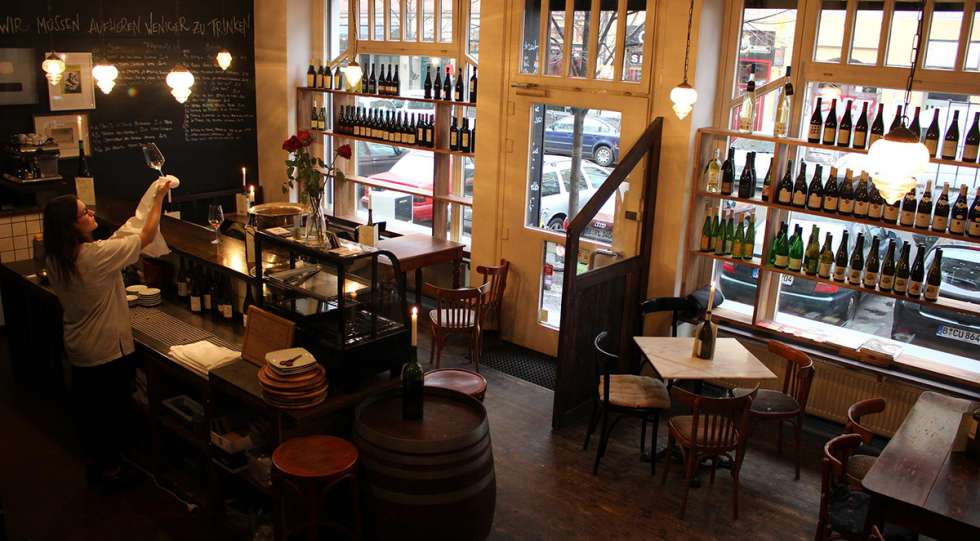 About Ottorink Weinbar
Ottorink Weinbar is temporarily closed.
Kreuzberg is one of the most renowned districts in Berlin – for its eclectic people, food markets, First of May-celebrations – and is a must-go for anyone wanting to discover Berlin. Right in the middle of Kreuzberg, you'll find Ottorink Weinbar, looking more like an old pharmacy – though it is full of bottles that were drunk in the bar, rather than medicine bottles. Otto, ex-Chancellor of Germany, is the name of the boss Andreas' grandfather, and Andreas named the wine bar Otto as a tribute. Ottorink Weinbar isn't like any other place you will visit in Berlin. Andreas has combined his two biggest passions in life – he learned the profession of winemaking and also became a chef.
About the Ottorink Weinbar Wine List
Andreas, "l'homme a tout faire", has written parts of his wine list on the walls. But you can also always trust him or one of his staff members to get you the right drops for your evening. Ottorink Weinbar focuses on German wines, but not only; Andreas has many "secret weapons" in his cellar. I trust his knowledge and his curiosity, and so should you. You won't regret it.
Wine team
Andreas Rink

Sommelier, Chef, Owner