Oia Vineyart
Restaurant, Wine Bar
Santorini, Greece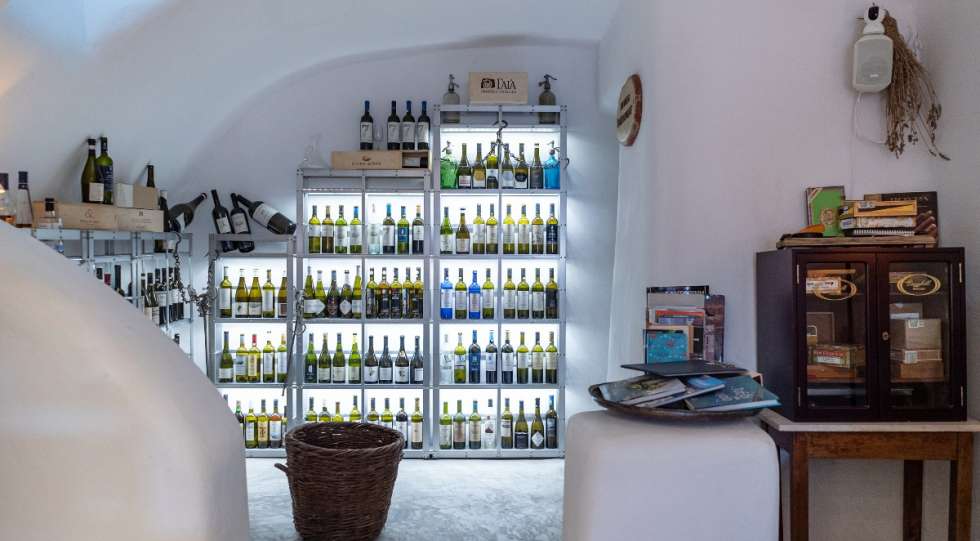 Oia Vineyart Wine List
About Oia Vineyart
Oia Vineyart is one of the first wine bars on Santorini and opened its doors in the summer of 2015. This beautiful wine bar aims to perfectly pair the unique wines from the local vineyards with the best cuisine of the Cyclades and the rest of Greece, all within a setting that's off the well-trodden tourist path.
The venue is a refurbished old Captain's house, and its wine cellar is filled with every variety of wine being bottled on Santorini. Here you can enjoy the famous cheeses of the Cyclades, cold delicatessen meats from every corner of Greece, and traditionally smoked and marinated fish which are also available for retail. In recent years Oia Vineyart has enriched its food menu, creating a more complete gastronomic experience.
About the Oia Vineyart Wine List
The wine list consists of around 250 wine labels exclusively from the island of Santorini, including old vintages and rare bottlings. One more surprising fact about this wine list is that you can enjoy a glass of every single wine label available on this venues list. As a result, you can experience the exceptional results of 21 wine producers and 13 modern-facility wineries in one place.
Wine Tasting at Oia Vineyart
Typical winetasting:
-Meet the Santorini Vineyard (5 glasses of 50ml) Choice between 5 whites,5 reds or mixed (white,rose, red, dessert)
Customized winetasting:
-Horizontal for many different styles (Santorini,barel,nychteri,premium,mavrotragano) -Vertical for the most important wines (Sigalas,Hatzidakis, Vassaltis, Tselepos etc) -Fully customized (free choice of wines with the guidance of our sommelier to meet the demands of the customer.)
Great for
Bottles with age
Greek wines
Wine shop
Wine tastings