NoMad Los Angeles
Restaurant, Hotel
Los Angeles, USA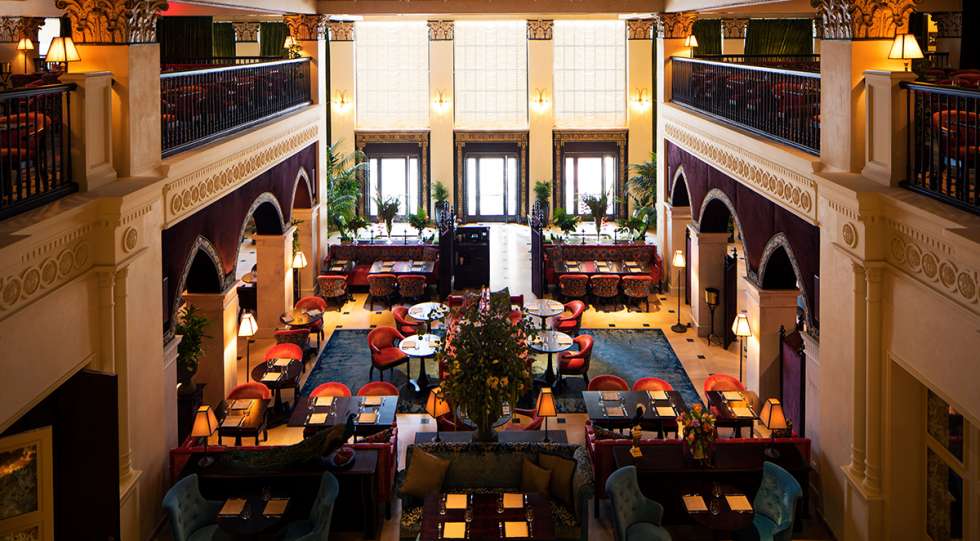 NoMad Los Angeles Wine List
About NoMad Los Angeles
NoMad Los Angeles is temporarily closed.
When it comes to crafting a world-class guest experience, The NoMad delivers on all fronts. The building was built in the 1920s to be The Bank of Italy and in 2018, it was redesigned by Jacques Garcia and the NoMad Hotel to keep many of the old bones and vintage tapestry of the building in tact. Heralding from Daniel Humm's celebrated Eleven Madison Park and the NoMad Hotel in Manhattan, the menu highlights similar accents as what one would find at their original location, with a lightness of California. If you're a guest of the hotel, enjoy the rooftop pool with unobstructed views of downtown LA, perfect for a bottle of rosé and a dozen oysters in the sun.
About the NoMad Los Angeles Wine List
One of the most diverse range of wines on the West Coast, while sourcing top, rare wines and working tirelessly to curate an extraordinary guest experience. The best part: the prices are incredibly fair. For one of the most attractive Champagne experiences that one can find, the list dives through every conceivable style and region, highlighting both the old-guard classics, and the next-generation "who's who" of small growers, at price ranges that fit any budget. The By-The-Glass list is a perfect sneak preview of the pages that follow. You can expect to drink the classics, and even learn something new. There are wines for everyone here, including the prestige bottles we all dream about, the classic vintages, the one-of-a-kind bottles, and even a vast selection of bottles below $60.
BYO