No Name
Restaurant
Berlin, Germany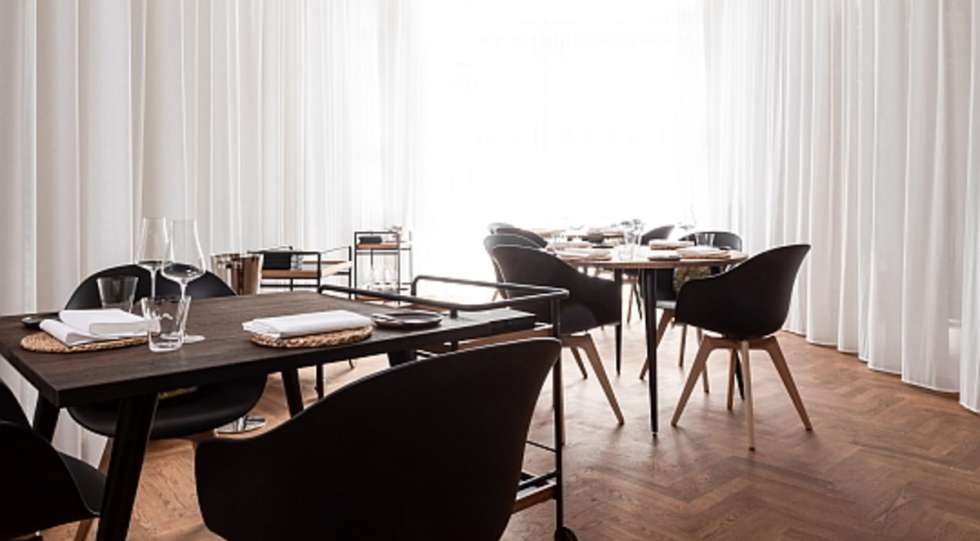 No Name Wine List
About No Name
"NO boundaries, NO limits, NO name" - this is the motto under the leadership of the new chef Vicenzo Broszio, former Chef at Einsunternull. And the guests are treated to "Fun Dining". After being the home of Café Orange for 27 years, the old-school classics have now been replaced by something extraordinary. Parts of the walls are covered by floor-length white translucent curtains that create a new time-deprived space within the historical walls. Towards the back of the dining room, a photorealistic drawing of a woman dangles from the ceiling, artfully tied up with knotted rope. Detail-loving bondage art and moving video sequences bring her to life and create a unique atmosphere. Berlin-style, I would say!
But that's about all that should distract you from the kitchen and its team – because the modern and cosmopolitan cooking deserves your full attention. The dishes are straightforward without being overwhelming. Different techniques make sure that just a few ingredients will be transformed into something truly unique. No Name was arguably one of the most exciting new openings of 2019!
About the No Name Wine List
​Since the kitchen is manned by exceedingly talented individuals with star-studded backgrounds, it should only be logical that gourmets are welcomed by the experienced sommelier Steve Hartzsch when starting their culinary journey. Steve is one of the most talented sommeliers Berlin has ever had. He has worked in many Michelin starred-restaurants in town (many of them featured on Star Wine List), and he is a true ambassador of low intervention wines.
If your favourite Michael Wenzel from Burgenland or Charles Dufour from Champagne can be found in some restaurants in Berlin or Germany, you probably have Steve to thank for it.
Star Wine List Of The Year