No Name
Restaurant
Berlin, Germany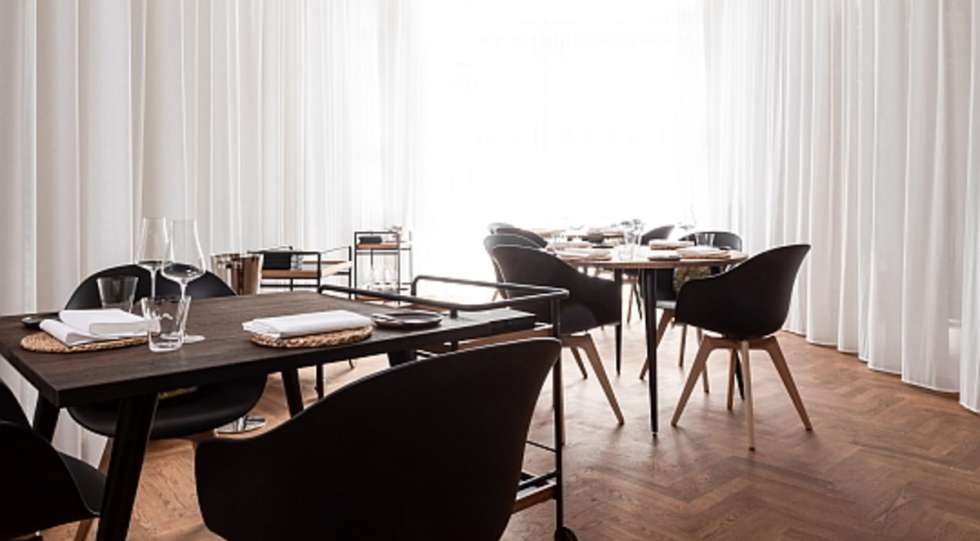 No Name Wine List
About No Name
"NO boundaries, NO limits, NO name" - this is the motto of this special and casual fine dining location. Being situated at Oranienburger Street, a former art district with a touch of kink, the restaurant combines the past and the present. Parts of the walls are covered by floor-length translucent curtains that create a new time-deprived space within the historical walls. Towards the back of the dining room, a photorealistic drawing of a woman dangles from the ceiling, artfully tied up with knotted rope. Detail-loving bondage art and moving video sequences bring her to life and create a unique atmosphere. Berlin-style, I would say!
No Name was arguably one of the most exciting new openings of 2019! And definitely worth a visit!
About the No Name Wine List
​Since the kitchen is manned by exceedingly talented individuals, it should only be logical that gourmets are welcomed by the experienced service-team when starting their culinary journey. The new young wine generation is ready, one of them is Sarah. She is a part of the team from the very beginning and offers surprising wines, rethinking the classical approach and focusing more and more towards natural wines with character, sometimes real insiders! She constantly tops up the winelist with the best natural wines. Sarah exclusively works with traditionally and biologically oriented wineries… Wineries with a passion for what they do.
She can also recommend some special beers, serious cider, non-alcoholic drinks and handcrafted spirits from small manufactures.
Star Wine List Of The Year