Nine O Five Munich
Restaurant
Munich, Germany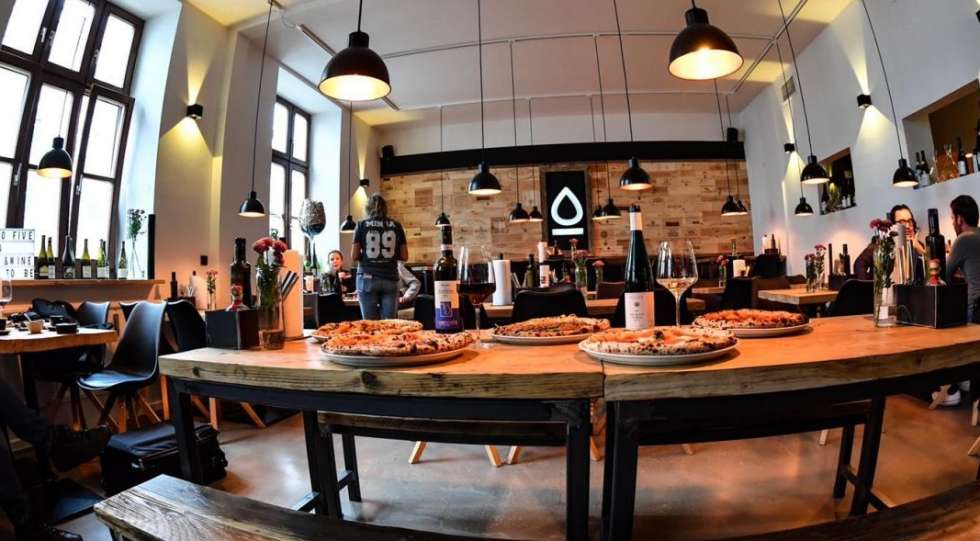 Nine O Five Munich Wine List
About Nine O Five Munich
This is a cool place, and probably one of the most casual on the Munich guide. This is actually a pizza place with a really amazing wine list. The guy behind this concept has worked in several Michelin restaurants but had enough of that and wanted to do something more casual. Here they serve Napolitan pizzas (the Hell Boy is one of the greatest pizza's ever created!) and kickass wine.
There are two other Nine O Five's in Germany – one in Düsseldorf and one in Augsburg – and they're all super casual and super fun, always full and always lovely. There are a lot of industry people hanging out here, and you'll always meet someone you know.
About the Nine O Five Munich Wine List
Even though they serve pizza's, they don't consider themselves an Italian restaurant. So, on the wine list, you will find a lot of natural wine, as well as German, French, Italian and Spanish wines. This is maybe one of the biggest natural wine lists in Munich.
Nine O Five Munich Food Menu
Great for
Wine team
Florian Kopp

Owner/ Host

f_kopp

Charlotte Schwarz

Sommelier/ Manager

charloddi
Wine Guides