Naturvinsbaren på Reimersholme Hotel
Wine Bar
Stockholm, Sweden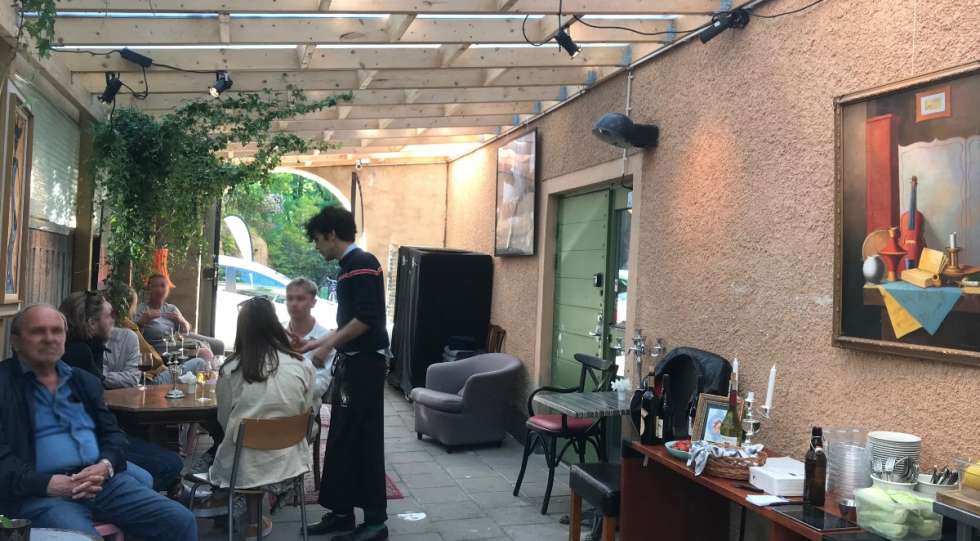 About Naturvinsbaren på Reimersholme Hotel
Take a seat on a wooden chair, listen to some vinyls and enjoy a nice glass of wine. The wine bar at Reimersholme Hotel offers a relaxed atmosphere.
Don't expect a written wine list, instead Felicia Ränk and Alma Salomon serve twenty-something wines by the glass and bottle each night. Mainly juicy reds, skin-macerated, rosé and sparkling wines from lesser-known producers where quality comes before quantity. The selections changes weekly to keep regulars happy.
High-spirited spontaneity are the keywords for both the wine bar and the hotel. Quite often they will have live music and performances, and if you are hungry, you can either go to the restaurant or the quesadilla kitchen, located in a container on the courtyard.
Great for