Michael Mina
Restaurant
San Francisco, USA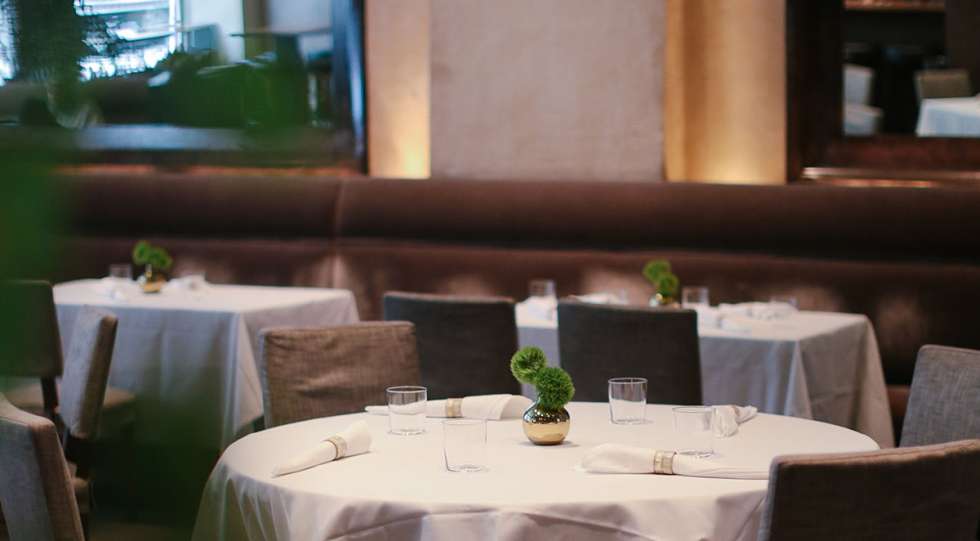 Michael Mina Wine List
About Michael Mina
Restaurant Michael Mina has been central in the careers of many sommeliers — perhaps most notably Rajat Parr, who remains the Wine Director at large for the Mina Group. The Michelin-starred flagship Financial District restaurant offers a contemporary take on the Middle Eastern heritage cuisine of its namesake chef. Mina's luxurious dining room is a great place to indulge in the fully attended culinary experience, but one need only to pull up to the restaurant's long bar to explore the depth of its wine program over a slightly more unbuttoned meal.
About the Michael Mina Wine List
Michael Mina's wine program demonstrates the ultimate dialed-in, classic wine experience with an extensive wine list to match. Aspirational blind tasters will find exemplary bottles across historic regions, including those from beloved producers like Raveneau, Latour, Roty, Rayas, Clos Rougeard, Hirsch, and Stony Hill, among many others.
The Rhône section of the list has always been particularly strong (following Parr's early interest in Syrah). Guests seeking autre chose may count on lead sommelier Jeremy Shanker to offer a taste of what's coming up next in the wine world, either directly or through inspired features included in his list.
BYO
50/btl on the first two 750ml, 95 for every 750 after that
Michael Mina awards