Madison at Anantara Siam
Restaurant
Bangkok, Thailand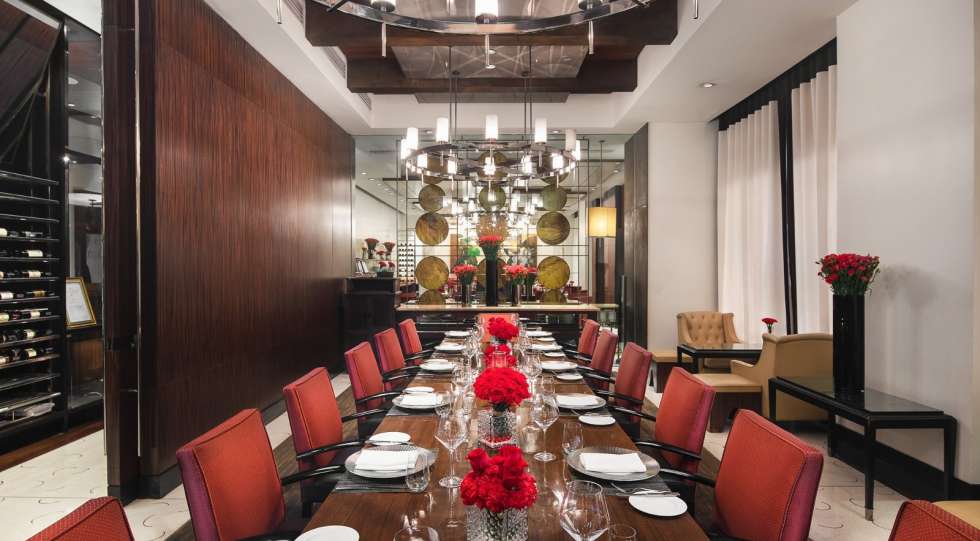 Madison at Anantara Siam Wine List
Madison at Anantara Siam Updates
About Madison at Anantara Siam
A classic up-scale hotel steak house, Madison just received a full renovation so this Bangkok steak institution is once again ready to sling premium steaks and starchy sides to its clientele of mostly upper-echelon Thais and tourists. A no-frills dining experience with a tried and tested concept and executed flawlessly.
The real selling point of this steak house is the wine list, which excels at breaking away from the stereotypical "Napa Valley Cab and Chablis" run-off-the-mill steakhouse wine lists. Head Sommelier Nuch (Thailand's Best Sommelier 2019) has succeed in creating her own personal list which offers an amazing wide range of go-to crowd-pleasers as well as low-intervention boutique producers and everything in between.
Wine prices are kept somewhat reasonable considering this is a 5-star hotel and there are indeed some great value buys on the list for the people who take the time to look for them.
BYO
More recommendations
All I was looking for when I booked a table at Madison was a nice juicy steak and I got the best surprise when I got the wine list handed to me. What an enjoyable read and what a diverse selection of wines from all corners of the world. You can find everything from a lovely Japanese white, through both traditional and untraditional rosés and sparkling to a classic list of both French and Italian reds with lots of exciting not so classical additions from many other places in the world. Nice prices and some truly good buys. And wine guru Nuch is there to guide you through it.
Wine team
Tanarin Boonroj

Sommelier Biscotti's Cellar

Nantasak Thummasut

Sommelier Madison's Cellar
Wine Stories
Wine Guides