Liholiho Yacht Club
Restaurant
San Francisco, USA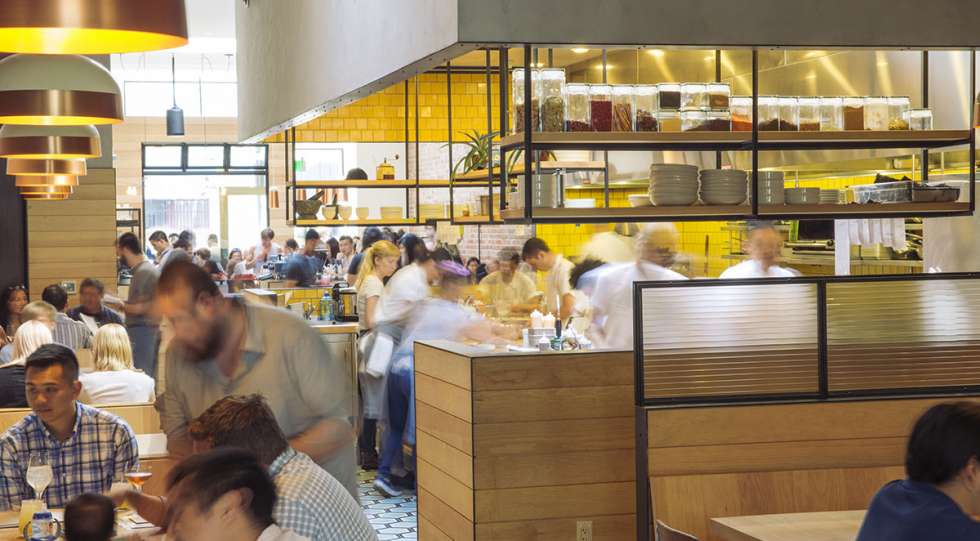 About Liholiho Yacht Club
Liholiho Yacht Club is temporarily closed.
Halfway up the hill in San Francisco's diverse "tendernob" neighborhood, a neon blue and yellow sign outside of Liholiho Yacht Club directs guests into a bustling bar and a narrow room with an equally busy open kitchen. Make no mistake, this is not a yacht club in the traditional sense — the nearest body of water is two miles away.
The restaurant's name refers to a low-key "yacht club" gathering among friends, a memory from Chef Ravi Kapur's culturally diverse upbringing in Hawaii. The playfulness of the name hints at the vibe coming through the creative, heritage-driven food (pulling predominantly from Chinese, Indian, and Hawaiian influences) and a wine program that inspires the thirsty to have some fun.
(Editor's note: Liholiho Yacht Club temporarily relocated to 3560 18th, btw Valencia & Guerrero in The Mission.)
About the Liholiho Yacht Club Wine List
The wine list has evolved over the years in the direction of skin-fermented whites (such as those from Alberto Nanclares of Spain) and an expanding cast of delicate, quirky reds to complement an unpretentious core of classics from home and abroad. Notably, this is also one of the most exciting places in the city to enjoy serious sake, including some fresh local options. You may have your Paolo Bea decanted by someone wearing a Hawaiian shirt, and you won't mind.
BYO
Corkage (4 bottles max): 1st bottle 35.00 per 750ml, 2nd bottle 45.00 per 750ml, 3rd bottle 55.00 per 750ml, 4th bottle 65.00 per 750ml