La Fuente
Wine Bar
Auckland, New Zealand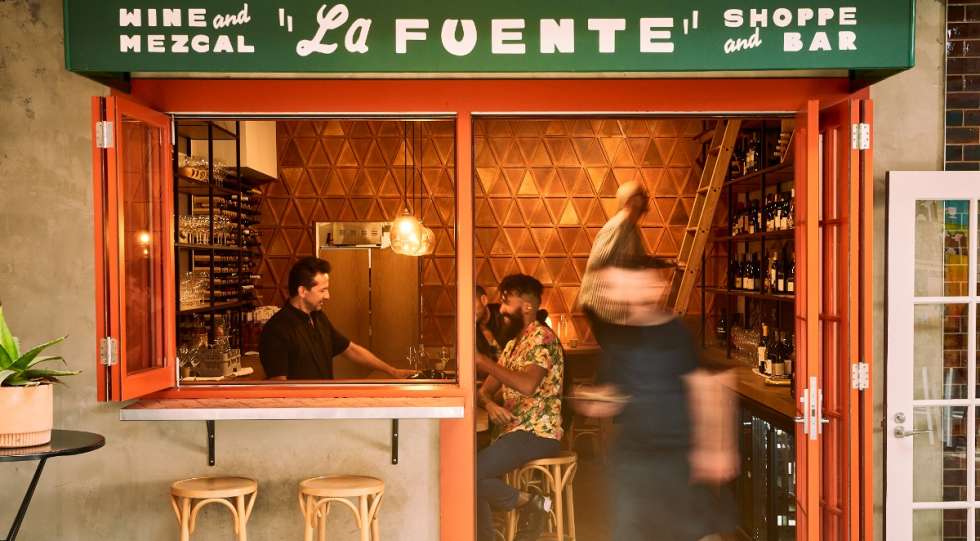 La Fuente Wine List
About La Fuente
Located in the heart of New Zealand's mega city, Auckland, La Fuente is a tiny place tucked away down Snickel Lane, in close proximity to Queen's Wharf and the Sky Tower. La Fuente translates to "The Fountain". It's namesake perfectly reflects the vibrancy and latin energy of this unique wine and Mezcal bar, operated by passionate Mexican-born sommelier Edmundo Farrera. Inspired by Italian fashion, always well-dressed and well-groomed, you can't help but notice Edmundo's beautiful shoes and cool, suave charisma when he greets you at the door.
I adore La Fuente for its welcoming atmosphere. The bar has an inviting homely character with a few chairs inside, a long bar front and shelves stocked up with wine and Mezcal, giving the impression that you are walking in to Edmundo's kitchen. Bigger parties can be accommodated on outside seating in the shared dining space of Snickel Lane. Enjoy a glass and let your eyes soak in the surrounding atmosphere of street art, cobblestones and vintage industrial building elements.
La Fuente uses the finest New Zealand produce and offers Mexican-inspired dishes and bar snacks, many of them with subtle influences of Mezcal to provide an additional experience. In keeping with Edmundo's heritage, all menu items are served tapas-style and designed to share, prepared in a tiny backroom kitchen. My favourites are the House Cured Ceviche and Ropa Vieja with Chimmi Churri. This is the perfect place for a casual experience, pre- or after- drink – or anytime when you need to stimulate your wine needs.
The wine list is relatively small offering around 100 bottles with several wines available by the glass. The combination of traditional regions and interesting, rare examples from around the world include skin contact wines. The menu provides options to fulfil any wine needs. The unique character of this place is the large selection of Mezcals, lovingly curated by Edmundo. Ask for one of his special Mezcal flights in which you can sample a handful of Mexico's indigenous spirit.
Great for