Kwas
Wine Bar
Huddersfield, UK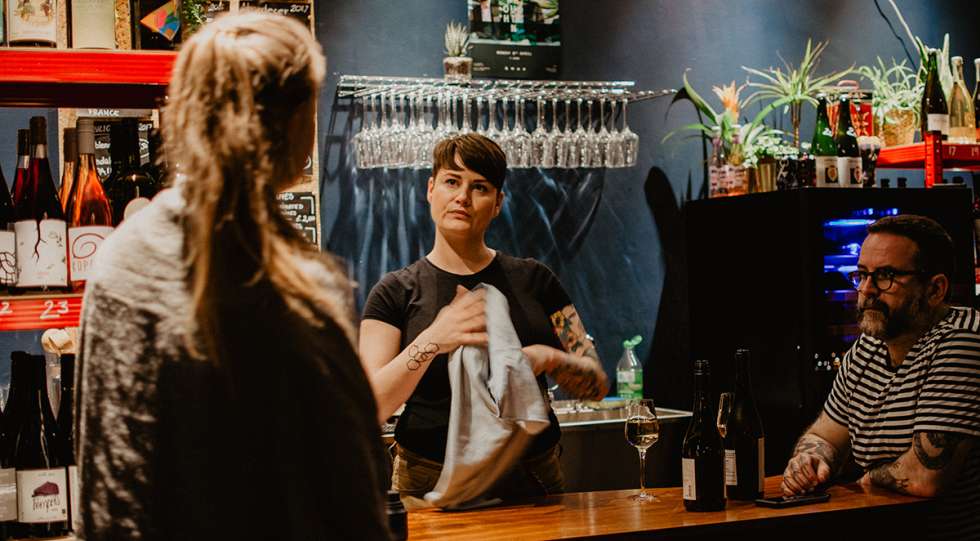 About Kwas
Kwas is a small, friendly wine shop and bar in the Huddersfield, nestled under the railway arches on Viaduct Street a few hundred yards from the station. Everything they serve is vegan – the wines, the snacks and the organic sourdough from a local bakery. Run by partners Ola and Dunk, Kwas also hosts regular gigs, tastings and art events.
About the Kwas Wine List
There's no wine list as such as it's a drink in shop and you choose yourself from the 50+ wines on the shelf. They do have small selection by the glass alongside, starting at a bargain £3.50 a glass. The concise selection is natural and from small independent producers.
BYO
Yes £6 a bottle (!) but not on Sundays