Krawall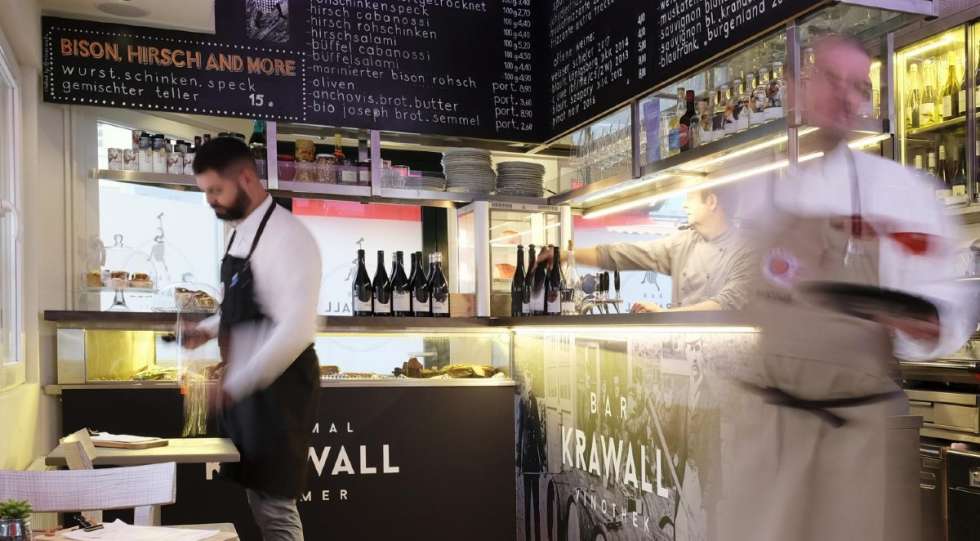 About Krawall
Krawall is permanently closed.
This wine bar is located in the world-famous Naschmarkt, Vienna's most popular market. Here, among small shops and food stands selling food from all over the world, you will find Bar Krawall, where the owners, Uwe Schiefer and Hans Kilger, serve great wine with some tasty tapas. Hans Kilger also runs his own bison-cultivation, so don't miss trying some snacks to your perfect glass of wine!
About the Krawall Wine List
On the wine list,​ you will find a big selection of wine from the winery Uwe Schiefer (yes, he's also a winemaker), with some older vintages. You'll also find international wines, from Germany to Croatia, plus some natural and orange wines.
Star Wine List Of The Year