Kochu Karu
Restaurant
Berlin, Germany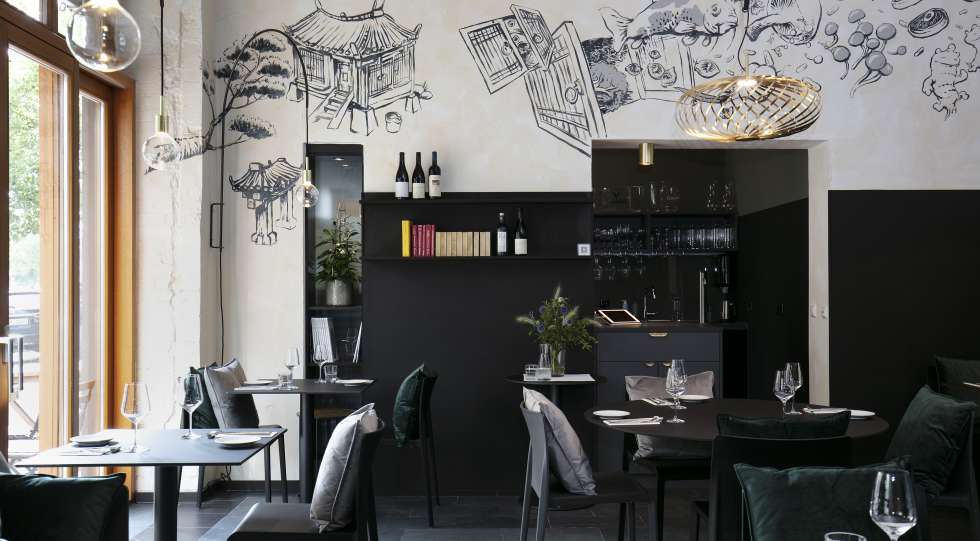 Kochu Karu Wine List
About Kochu Karu
​This is the story of a Korean opera singer who loves to cook and eat, and a Spanish chef. When they met, it was love at first sight. This rather wild-sounding mixture of Korean-Spanish fusion-cuisine is based on the most natural, understandable foundation: Love!
The small restaurant Kochu Karu in Prenzlauer Berg has been growing and thriving since 2012 and has been awarded Bib Gourmand from the Michelin Guide the last five years. Bini and Jose warmly welcome curious guests from all over the world to their trans-cultural, delicious creations through sound knowledge, but without an attitude. Since 2016, Jose has been learning from the Buddhist-Temple cook Jeong Kwan (if you have watched the series Chef's Table on Netflix, you will know who she is!), and has created a vegan menu that expands horizons.
Also, don't miss their "Sing-Mahl" – these menu-evenings with changing themes are accompanied by great classical music and good wines. If you are in luck, Bini might also show you her singing skills!
About the Kochu Karu Wine List
​The Korean opera singer Bini is no stranger on the Berlin wine scene. Bini runs tirelessly here and there when a tasting or wine seminar takes place somewhere. Her wine list grows with her, and therefore it's very personal. The main focus on their menu is Spanish and German wines, and their incredible fairly calculated prices make a wine lover's heart beat faster.
You will experience her devotion to wine through her choices of newcomers and a great sherry selection.
Great for