Imperial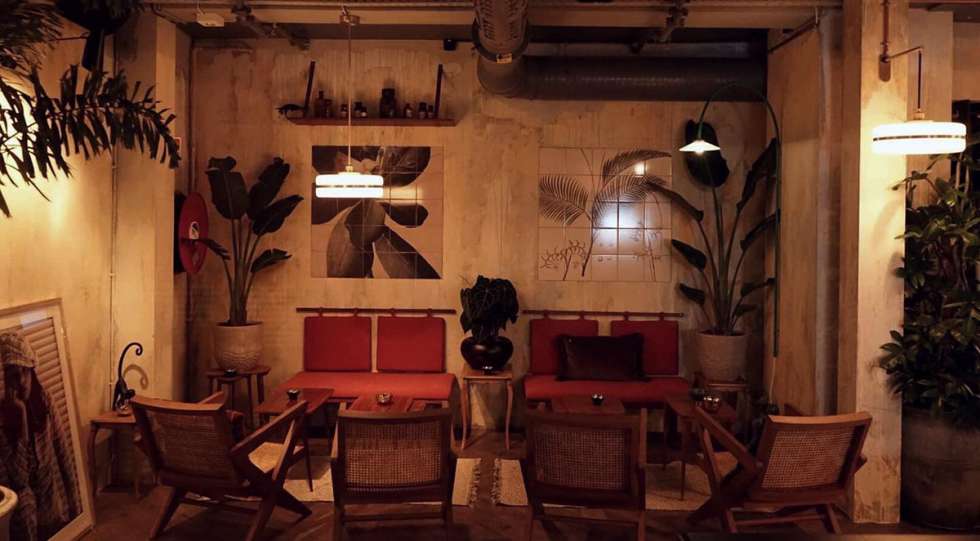 About Imperial
Imperial is permanently closed.
Stepping into Imperial wine bar is like stepping into a daydream of a colonial outpost from the distant past. The walls seem to have naturally gained patina over the years, the windows are shielded by heavy shutters and jade painted woodwork. Wall tiles and tastefully selected statues complete the illusion without reducing the interior to pure pastiche.
In this calm hideaway from the hustle and bustle of nearby Youngstorget, refreshments are offered in the form of wines by the glass and bar snacks. An all-time favourite of mine is the indecently delicious croquetas with cod stuffed in green olives. Still, other stand-outs such as quail scotch eggs and seasonal vegetable dishes make ordering the whole menu not only the simplest option but also the most sensible one.
Imperial is the perfect venue both for spending a few hours talking and sipping wine or just popping in for a quick snack and glass of something. Either way, you'll emerge relaxed and ready to tackle big city life again.
About the Imperial Wine List
The wines of Imperial are carefully curated, and while the by-the-glass-list isn't very long, there's always something new to discover. Also, sommelier Jefferson Goldring usually has a trick or two up his sleeve, and it's possible to see the wine list from the adjacent restaurant – The Tea Room – for those looking to share a bottle.
The Imperial selection features wines from all over the world but is thankfully devoid of shelf warmers. If a wine is listed here, it's usually because it is both interesting and relevant in some way.
The by-the-glass offering changes continuously. The wine list is shared between Imperial and the adjacent fine dining restaurant Tea Room.
Wine Tasting at Imperial
Imperial hosts tastings and wine events every now and then. The best way to stay updated is to follow their Instagram.
Great for