Hippopotamus
Restaurant, Wine Bar
Wellington, New Zealand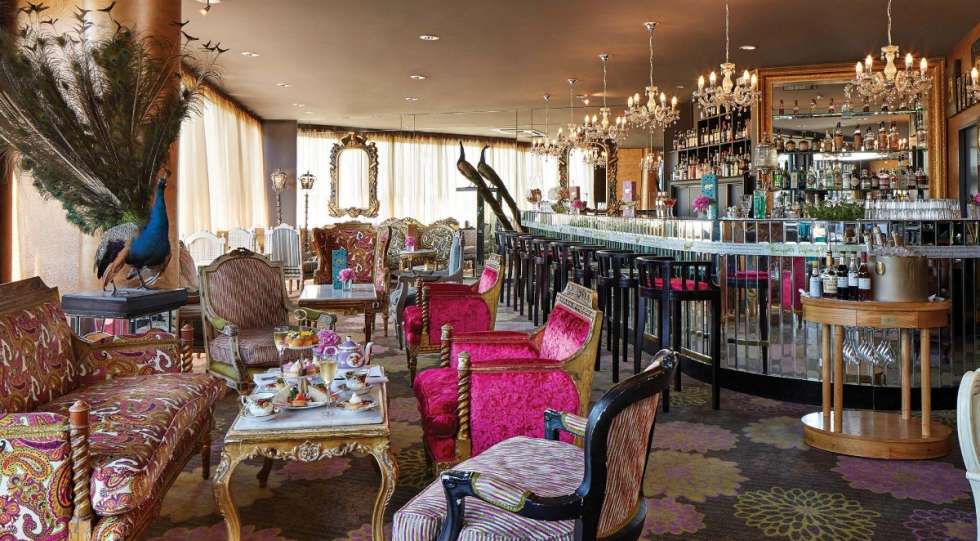 Hippopotamus Wine List
About Hippopotamus
Located on the third floor of QT Hotel on Wakefield Street, Hippopotamus Restaurant is a unique place on the Wellington hospitality scene. Previously known as Museum Art Hotel, the theme of this restaurant is inspired by French decadence and thought-provoking artwork. Its charm is owed in part to the vision of acclaimed hotelier Chris Parkin who purchased the building, destined to be the Museum of New Zealand, from the Government in the 1990s. To this day, QT Hotel displays Parkin's unique art collection, built over many years and enjoyed by thousands of international travellers over the last three decades.
Dining at Hippopotamus is always an exquisite experience, from the moment you exit the dramatic, dark-coloured granite lifts towards the bar and restaurant, facing spectacular views of Chaffers Marina and Wellington Harbour. The decor is eclectic and flamboyant, with plenty of plush textures and Parisian chic: peacocks, paintings, sculptures and crystal chandeliers. Dress up for your occasion and arrive with plenty of time to begin your evening at the bar with a Martini and olives, or Champagne and oysters, before being seated in the main dining room. The tables are well spaced out across two levels, providing a romantic and intimate atmosphere in which everyone can enjoy the calm of the harbour. Hippopotamus provides a truly majestic experience that is not to be missed.
The cuisine is French-influenced within a global context, innovative, and carefully curated using New Zealand's finest produce. You can choose either two or three courses from the a la carte menu, or opt for the degustation menu. Experience the culinary show of table-side theatre: this age-old French custom offers a distinct point of difference to Wellington's dining scene. My personal picks would be Chateaubriand and Crêpes Suzette.
The wine list at Hippopotamus is a true statement of art. Before you open it I recommend ordering a glass of wine on the side while you leaf through a list almost 100 pages in length. The index opens with wines from New Zealand and France, taking the largest portion of the list, before revealing sections from around Europe and the world, and a range of fortified wines and sake.
Browse through legendary producers and a wide range of vintages at different price points. Most of the classic regions are covered, with plenty of options for different budgets but leading more towards a premium offering. Additional features include a multi-vintage Te Mata Coleraine collection from Hawke's Bay, and an old and rare selection of wines from Marc Bredif's cellar. The whole experience is dressed with fancy decanters and glassware.
Great for