Herz & Niere
Restaurant
Berlin, Germany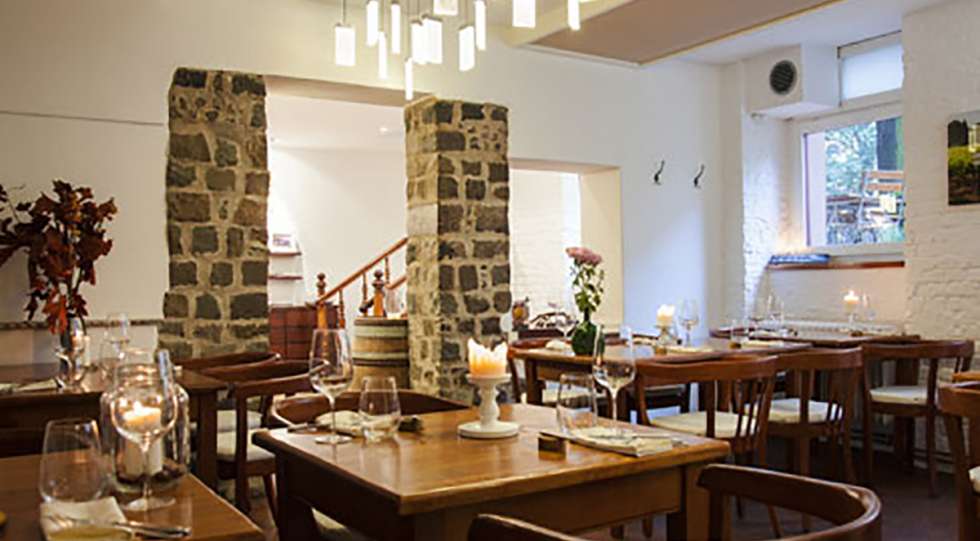 About Herz & Niere
Herz & Niere is permanently closed.
This restaurant is located in Kreuzberg, which is so close to the district Neuköln that we call this area "Kreuz-Köln". Herz und Niere means heart and kidney and the concept is simple: two menus to choose from – nose to tail for the first one, and leaf to root for the vegetarian and vegan option. The kitchen is very down to earth, very inventive and courageous in its way of showcasing the best products the region has to offer. Everything from the menu is made on-site, including the chocolate the staff offer you when you get the bill.
About the Herz & Niere Wine List
The wine list from Herz & Niere is very personal and mainly from small winemakers (Hans Peter Keller and Jochen Dreissigacker from Rheinhessen are still small winemakers!). The owners have made no compromise for frills or what-ifs – what you see is what you get! And you won't be disappointed.
Wine team
Viktoria Kniely

Sommelier