Heimat, Frankfurt
Restaurant
Frankfurt, Germany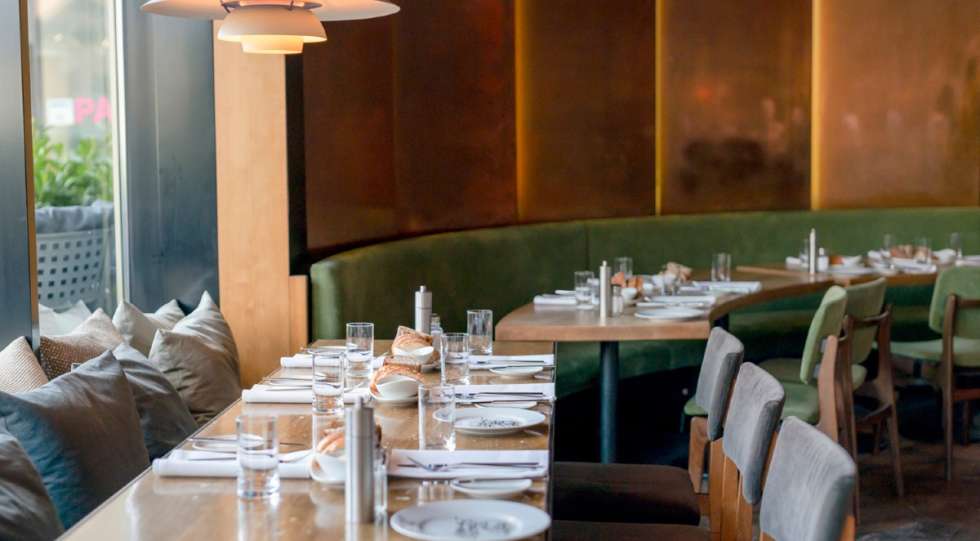 Heimat, Frankfurt Wine List
About Heimat, Frankfurt
First, a kiosk, then a jazz club, now a restaurant with a great wine list. In the shape of a small oval pavilion from the 1950s, Heimat is a feast for the eyes. The cuisine is ambitious, the wine selection impressive, and the cheese platters legendary.
The restaurant's fame makes it impossible for an impromptu visit - you have to reserve a table well in advance.
Gregor Nowak cooks ambitiously in the dollhouse kitchen, and the young cuisine shows how well he masters the classics. The small, frequently changing menu offers dishes that never go out of style.
You can tell that the space was once the home of a jazz club - the atmosphere is casual and slightly dim. The coherent package of kitchen, cellar, service, and ambience are rare and explains the success of the restaurant. The seats at the kitchen counter are always fully booked first, so make sure you make your reservation in time!
About the Heimat, Frankfurt Wine List
Oliver Donnecker manages three sommeliers and a 500 wines list, proving concentrated wine competence. Germany is well represented on the list that also contains discoveries from Austria and France.
Oliver Donnecker is one of the best and, at the same time, the calmest "wine noses" in the republic. In Frankfurt, he has chosen a friendly and creative place to work. The Heimat restaurant has long since ceased to be an insider tip and is now one of the city's hip wine hotspots. Despite the ambitious cuisine, the wines remain down to earth. You will always find wine-loving restaurateurs from all over Germany here.