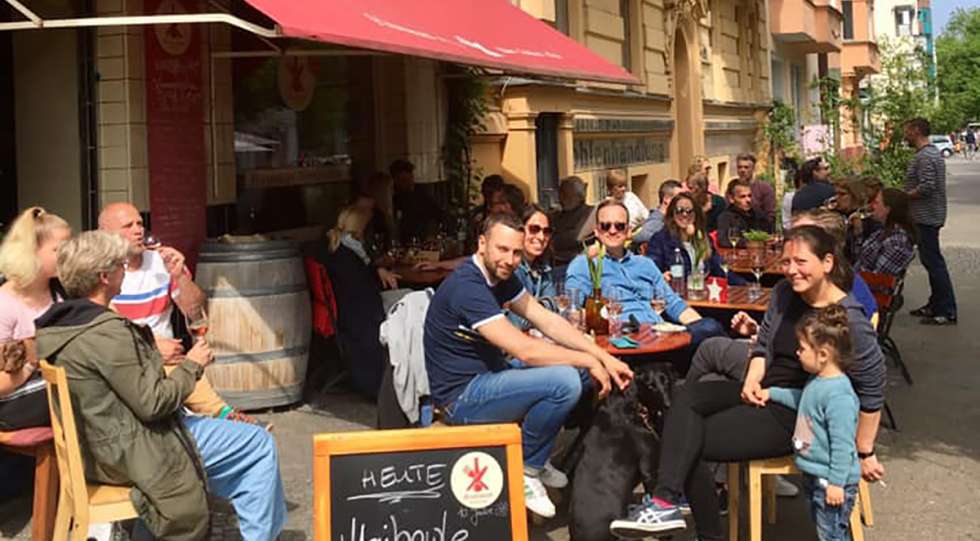 Hammers Weinkostbar Wine List
About Hammers Weinkostbar
Hammer Weinkostbar is located just a few steps away from Südstern, a very busy and popular square where locals love to hang out. Run by Jürgen Hammer and his wife Manuela Sporbert, this small but fine wine bar and wine shop offer uncomplicated wines, plus top-class service. What might surprise you though, is that the shop is in a former butchery, and well, Jürgen being Jürgen decided to offer small plates of cold meat – and cheese! This is a place where we go to enjoy a small snack and a glass or three and to learn a few things at the many wine seminars and wine dinners throughout the year. I forgot to mention that many young Sommeliers in Berlin and North-East Germany may have been "educated" by Jürgen​ since he is a Sommelier teacher for the German Wine and Sommelier School in Berlin.
About the Hammers Weinkostbar Wine List
A crucial thing for Manuela and Jürgen is that the wines they offer are high-quality products: The authenticity of the wine has to represent the grape, the region and the winemaker. I love this place as it might be the only place in Berlin where you might find such a wide range of JB Becker from Walluf near Wiesbaden. Also, this is the place for you to discover or re-discover Shelter Winery in Baden. One of a kind!
More recommendations
Set up in an old butchery you'll find this very convivial wine bar, just a few steps away from Südstern. Your perfect place for wine seminars and sundowners​!